A Guide to Creating the Perfect 12th Grade Reading List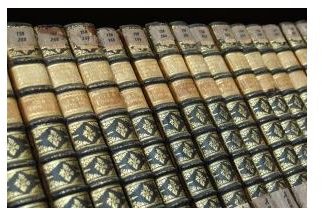 Sample 12th Grade Reading List
Although not all schools will have the same requirements, most will have a good portion, if not all of the books listed here as required reading. For a 12th grade reading list specific to your area, contact your local school. Or just read the books on this list. Even if they're not taught, they made it onto this list for a reason; they are great books! It's good to review what books are typically required by schools before you begin your senior year. This way, you can tackle some of the tougher works over the summer. Also, if your school does not require some of the books on this list, you may want to read them anyway as preparation for college next year.
1. Shakespeare and Other Classics of Literature
Most schools in most school districts will require that you read some Shakespeare and other literature classics during your senior year in high school. The purpose behind this is to broaden your horizons, prepare you for college level reading, and ensure that your reading skills continue to develop. By the time you get to 12th grade, you will probably be familiar with some Shakespeare plays including Romeo and Juliet and Julius Caesar. [caption id="attachment_130441" align="aligncenter" width="640"]
Many classics and other significant books are listed here[/caption] Here are the Shakespeare plays you are most likely to encounter as a senior in high school, and a brief summary of each:
Macbeth - the story of a king who is murdered and the consequences thereof.
Merchant of Venice - the story of a man experiencing financial troubles who engages in a competition for a woman's hand in marriage
Othello - Desdemona marries Othello, a man who is not the same race, family chaos ensues; Othello is driven by jealousy, tragedy ensues.
The Tempest - A man and a daughter witness a horrible shipwreck, and the man, Prospero, explains to his daughter their history on the island and demonstrates his magical powers.
Twelfth Night - A shipwrecked woman, Viola, disguises herself as a man and this leads to a strange love triangle where she's in love with a man, Orsino, and a woman is in love with her, Olivia.
In addition to Shakespeare, you will be required to read many other classic authors including:
Charles Dickens' Great Expectations - A boy falls in love with a wealthy girl and spends his life trying to impress her.
George Orwell - either Animal Farm or 1984 - Animals take over the farm in order to gain more rights or the world is constantly monitored by Big Brother.
Dante - Inferno - Everyone is punished in hell according to their sins in life, and Dante is given a tour by the poet Virgil.
Goethe - Faust - What happens when the devil makes you a deal you can't refuse?
Oscar Wilde - The Picture of Dorian Gray - Dorian Gray is absolutely beautiful and because of his pride and narcissism, makes a deal to have his portrait age, while he remains young throughout time.
Kafka - Metamorphosis - What would you do if you woke up as a bug?
Camus - The Stranger - Meursault finds out his mother has died, and becomes increasingly detached from the world as he moves through it.
Joseph Conrad - Heart of Darkness - Slip into the depths of insanity as this man descends deeper into the jungles of Africa.
Charlotte Bronte - Jane Eyre - Learn about a woman who struggles through childhood yet has a strong will to remain a morally good woman.
Cervantes - Don Quixote - Catch yourself chuckling when Don Quixote decides to live out the life of a hero and attempts to do battle with windmills.
Mary Shelly - Frankenstein - What happens when Dr. Frankenstein decides to craft a creature and bring him to life? Find out in this chilling tale.
2. Historical, Philosophical, and Culturally Significant Books
While it's important to know the classics, your English teacher will probably also throw some historically, philosophically, and culturally significant books onto your required reading list as well. Such books may include political classics, such as Niccolo Machiavelli's The Prince, philosophical works such as Plato's Republic, and historically significant works such as James Baldwin's Notes of a Native Son. Here are some other books you may be required to read:
Ralph Waldo Emerson Self-Reliance and other Essays
John Stuart Mill On Liberty and Other Essays
Henry David Thoreau Walden and Civil Disobedience
Henry Adams The Education of Henry Adams
Boethius The Consolation of Philosophy
St. Augustine The City of God
Charles Darwin The Voyage of the Beagle,
Mary Wollstonecraft A Vindication of the Rights of Women
3. Modern Classics Required of 12th Graders
Modern classics shouldn't be overlooked just because they are books written in the last century or so. There's much to be gained by reading Sylvia Plath's The Bell Jar, Chinua Achebe's Things Fall Apart, and Elie Wiesel's Night. In addition to these pieces, there are many more that you may be required to read, including:
Barbara Kingsolver The Poisonwood Bible
James Frey A Million Little Pieces
Jeannette Walls The Glass Castle
John Gardner Grendel
Julia Alvarez How the Garcia Girls Lost Their Accents
Michael Crichton The Andromeda Strain
Amy Tan The Kitchen God's Wife
Toni Morrison Song of Solomon
Colleen McCullough The Thornbirds
Milan Kundera The Unbearable Lightness of Being
Chiam Potok The Chosen
Gabriel Garcia Marquez One Hundred Years of Solitude
Yan Martel Life of Pi
Joseph Heller Catch 22
James Joyce Ulysses
John Paul Sartre No Exit or Nausea
4. Poets All 12th Graders Should Know
Whether or not you enjoy poetry, you will be required to read poetry in all high school English classes. You will most definitely come across W.H. Auden, Emily Dickinson, and William Butler Yeats. Your teacher will most likely also expose you to other poets, both classic and contemporary, including some of the following poets:
T.S. Elliot The Waste Land and Other Poems
Robert Frost Stopping by Woods on Snowy Evening
Langston Hughes Collected Poems of Langston Hughes
Rita Dove On the Bus with Rosa Parks
Gwendolyn Brooks Selected Poems
Beowulf
Geoffrey Chaucer The Canterbury Tales
Maya Angelou I Shall Not be Moved
Jorge Lois Borges Selected Poems
5. Dramatists
There's more to drama than just Shakespeare. Required works you may come into contact with your twelfth grade year include Arthur Miller's The Crucible or Death of a Salesman, Henrik Ibsen's A Doll's House, and Samuel Beckett's Waiting for Godot. Other senior-year plays often include:
Alan Jay Lerner My Fair Lady
George Bernard Shaw Pygmalion
Christopher Marlow Doctor Faustus
Aeschylus Prometheus Bound
Moliere The Misanthrope
Eugene O'Neill The Iceman Cometh
Tom Stoppard Rosencrantz and Guildenstern are Dead
Tennessee Williams A Streetcar Named Desire or Cat on a Hot Tin Roof
6. College Preparation
Don't let the above list overwhelm you, this is a sampling of popular books often found on 12th grade reading lists across the country. Your teacher will likely assign you only a few titles in each category. After all, there is limited time in classes. If you're taking an AP literature class, you can expect to read more of these titles, rather than less; if you're college bound, regardless of whether you are required to read all these, you should try to read as many as you can. By doing this, you will expand your reading experience. If you want more tips on what books you should read in preparation for your next year at a college or university, you might want to check out Arco's Reading Lists for the College Bound.
References