Recommended Book List for Middle School Students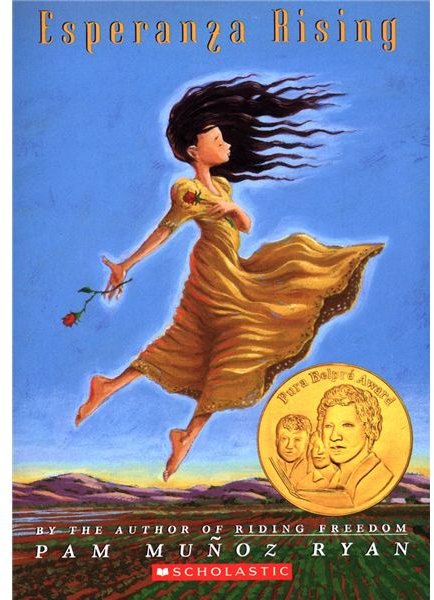 Schools out for the summer! Time to hit the pools and spend time outside. Reading is probably one of the last things on your mind. However, the books on this list are all fun reads. In addition, they are books that are often studied in school, but that doesn't mean they're boring! Not only will you be fully entertained, these books will giving you a leg up when it comes to reading for the school year. So take some time out of your summer activities and plan a trip to the library. You won't regret it!
The Novels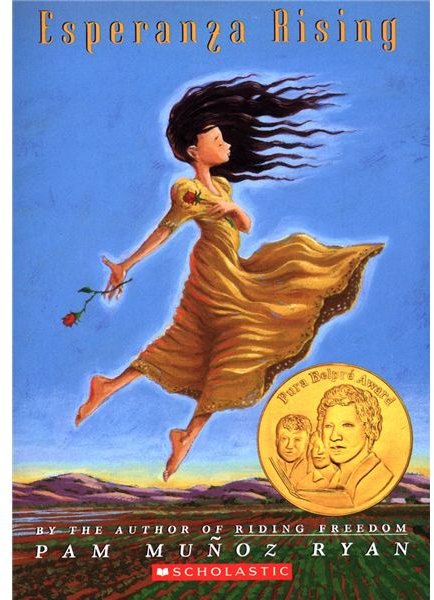 Holes by Louis Sachar – Cheer for the underdog who is forced to dig holes to improve his character and ends of leaving with a larger family and treasures!
Hatchet by Gary Paulson – Brian is alone in the wilderness. He was supposed to visit his father in the Canadian wilderness, but all of that changed when the pilot had a heart attack and died. Now Brian must fight to survive.
Esperanza Rising by Pam Muñoz-Ryan --A novel based on the true story of Esperanza Ortega and her journey from Mexico to California during the Great Depression.
Number the Stars by Lois Lowry – It's World War II and the Nazis are rounding up Jews in Denmark. Annemarie will do whatever it takes to help her friend, Ellen, escape their clutches. Based on actual events from September 1943 and the acts of the Danish resistance.
Bridge to Terabithia by Katherine Patterson – Jess and Leslie did not start out as friends. In fact, before Leslie's family moved into the farm house next door, Jess was going to be the fastest runner in fifth grade until Leslie shows up. But when Jess decides to give her a chance at friendship, she turns his world upside down.
The Outsiders by S. E. Hinton – There are only two types of people in this world: socs and greasers. Take a look at the re-defined meaning of family and friendship in this favorite classic novel. What's fascinating about this novel is Hinton wrote it when she was only sixteen years old.
Where the Red Fern Grows by Wilson Rawls – Warning: If you love dogs, you're going to cry when you read this book. Follow the story of Billy and his two coonhound puppies as they try to 'tree' raccoons in the Ozark Mountains.
Island of the Blue Dolphins by Scott O'Dell – Would you survive if you were stuck on a Pacific island alone for eighteen years?
A Wrinkle in Time by Madeline L'Engle – Meg and Charles must travel through a tesseract and battle the evil IT to save their father and bring him home. And this is only the beginning to a great series of thought-provoking adventure!
The Giver by Lois Lowry – Jonas lives in a utopian community where questioning the way things are is not permitted. However, there is one person who knows all of the answers to why things work as they do, as well as other secret information. Once Jonas starts boldly asking questions, the community is changed forever.
**_To Kill a Mockingbird_ by Harper Lee** – Scout, her brother Jem, and their friend Dill are forced to try to comprehend the world around them, like why a man would choose to stay inside his house, or why a man who is innocent of a crime is still found guilty.

Speak by Laurie Halse Anderson – Talking is a powerful tool, until it's been scared of out of your power and all you have left to deal with are the voices in your head that scream to get out and speak the truth.
13. A Day No Pigs Would Die by Robert Newton Peck – Young Rob has been raised differently from his neighbors, but he has common sense, he shows respect for nature and humans, and he can appreciate the sacrifice.

14. The Call of the Wild by Jack London – Buck was once a beloved family pet. When he is sold off and sent to the Canadian wilderness and eventually, Alaska, he encounters a new life, a new survival mentality that eventually leads him to follow the call of the wild.
15. Hunger Games by Suzanne Collins – Katniss cannot let her baby sister participate in the hunger games, so volunteers to take her sister's place in the nationally televised fight to the death.
16. Nothing But the Truth by Avi – Do you swear to tell the truth, the whole truth, and nothing but the truth? Phillip Maloy learns the power of words in this drama about a conflict of wills and miscommunication.
17. Drums, Girls, and Dangerous Pie by Jordan Sonnenblick – Steven Alper's little brother is sick. Really sick. Steven's world, which used to revolve around 8th grade, playing drums, and getting the attention of a beautiful girl at school, must realign itself to accommodate the troubling events surrounding his brother and his family as a whole.
18.Night by Elie Wiesel – How can you live the rest of your life knowing that you survived the atrocities of the Holocaust when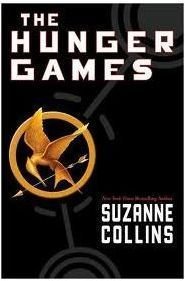 millions of others perished, including your own family?
19.My Brother Sam is Dead by James Collier and Christopher Collier – Torn between his family's loyalties during the American Revolution, Tim must decide to live according to authority or according to his own passionate beliefs.
20. The Diary of a Young Girl by Anne Frank – An inspiring autobiography by the young lady who lived in hiding with her family and friends for two years during Hitler's Nazi regime and the Holocaust.
Other Titles of Interest
Notes from the Midnight Driver by Jordan Sonnenblick

Jacob Have I Loved by Katherine Patterson

The House of the Scorpion by Nancy Farmer

A Long Way from Chicago by Richard Peck

A Year Down Yonder by Richard Peck

Fever 1793 by Laurie Halse Anderson

Chains by Laurie Halse Anderson

Sounder by William Howard Armstrong

Hoot by Carl Hiaasen

When Zachary Beaver Came to Town by Kimberly Willis Holt
This list does not include every good book found on book store shelves, so if you come across an interesting title you enjoy, add it to your personal reading list and comment below! Keep track of the titles and jot down a basic summary of the story. This information will come in handy later as most middle schools host summer reading programs or accelerated reading programs where students are rewarded for their efforts with prizes and giveaways.
Have fun reading this summer!