Bible Stories & Summer Learning Go Together with These Fun Activities for Jewish Preschoolers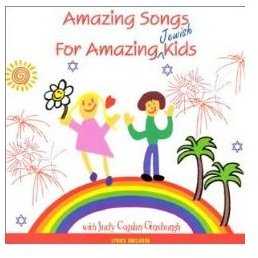 Summer Bible Study
When you think about Hebrew school or Sunday school, an image of your younger self barely listening to the teacher drone on while your eyes glance at the clock every three minutes probably comes to mind. Let's face it, religious school can be boring. Parents sometimes look at it as free or inexpensive childcare while they worship or socialize with others as a couple. Children often dread it, wishing instead they were outside playing in the summer sun with their non-religious friends. But it doesn't have to be like that.
One of the reasons some of us grow up equating both secular and religious school with boredom is because we were stuck with teachers who were not motivated to make it interesting. So this summer, instead of forcing the children down for a "boring" Bible picture book story in between potty breaks and Playdough sessions, look at some new and fun ways to teach these young ones. While they may only be able to handle one or two big activities per day, if you make it fun, they're guaranteed to learn something!
Fun Faith-Based Crafts
Challah Cover: This is an awesome project to do with children. The only thing you'll need to provide is a square linen cloth for each child. Have them color the cover in any color they want, but while they do so, tell them why they cover the Challah for the Shabbat table.
Bible Puppets: Select a Bible story to teach that particular day. After telling the children the story, have them make paper bag puppets of the characters. You can pre-make parts of the puppets so that they already have eyes and a mouth, and the children can color in the rest or glue extra things like yarn to represent hair. Take it a step further by acting out the story with the puppets once they have finished.
Using the Playdough: If you don't have a lot of time, then a great way to facilitate the learning of stories is to have the children mold the characters or images from the Bible story while you are reading it. They will have something to do with their hands while learning Jewish history at the same time.
Bring in the Music
Get the preschoolers dancing and singing to some great Jewish children's music by artists such as: Ruth Rubin (Jewish Children's Songs and Games) and Judy Ginsburgh (Amazing Songs for Amazing Jewish Kids). Even if they do not learn the words, they can dance and get their bodies moving in a Jewish way.
Act Out Bible Stories
If you have a regular group of students, then put on a pageant! It can be as easy or as elaborate as imaginable. Assign children small speaking roles and have them learn a few songs. Act out a Bible story or a story you have written yourself. Be creative. Whatever your choice, the parents will love it.
Act out Bible stories by using the teachers as the main characters and asking the children to participate by shouting at various intervals, standing up or sitting down when something happens. For example:
The Story of the Ten Plagues is a great one to act out as it is rich in extra props that can be used (such as small rubber frogs to throw around the room) and the kids can yell at Pharaoh, asking for the people to be set free.
They can even pretend to follow Moses as he "parts the imaginary waters" in the classroom.
Acting out the part in Genesis where the animals are named is also a great one. The children can pretend to be animals and later the story can lead into the story of Noah's Ark where they must find their animal "mate" and line up two-by-two.
Have Fun
The main ingredient this summer is to have fun with the children. Don't let teaching preschoolers be something you dread. Look at it in a fresh way each day to teach young children about Jewish history. While it is no doubt trying at times, keep in mind that you are helping to build a foundation for both their religious and secular education for years to come. If educators are "doing it right", then preschoolers will be excited about coming to your class each session and will be eager to soak up as much information as possible.