How to Plan Kindergarten Summer Homework Packets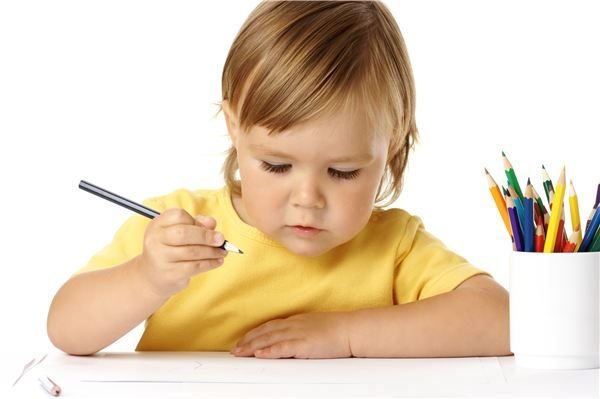 Purpose
Purpose
Summer packets are a great way for kindergarten teachers to help students keep learning through the summer. The goal of the summer packet is to help students arrive in the first grade with minimal regression of basic skills. Summer packets can be developed for individual students or the class as a whole. You can even make up packets for students who will be in your classroom next fall. Give these packets to students during kindergarten registration. Fill it with ideas on getting ready for kindergarten, like letter recognition, shape and color pages, or games to play with parents.
If you decide to develop a summer packet, choose activity pages that include the most important basic skills. Include practice for things students tend to forget over the summer. Work with first grade teachers in your school to plan activities that you agree on. Summer packets could make the difference for some kids in your classroom.
Focus On Enrichment Activities
Your summer packet can be put together in a paper folder with pockets. Make the activities more than just worksheets. It's ok to include some activity sheets, but be sure to list things that parents can do together. Summertime can be a great time for young children to learn with parents. So many wonderful things happen during summer vacation, like trips to the beach and park, picnics, walks with mom, and outings to museums. Your goal should be how to assist parents in using summer family activities to further their child's learning, not just as papers for them to fit in on rainy days. Make a list of activities for each summer month. Label each page by month, then list activities for each day. Your activities should have learning as well as time spent with parents as the goal. Include some ideas for each subject. Try some of the following ideas, and make up some of your own. Watch those kindergarteners bloom into bright little first graders over the summer!
1. Cook dinner together. Show your child how to measure 1 cup, 1/2 cup, and 1/4 cup.
2. Practice writing words with sidewalk chalk. Use a watering can as an eraser!
3. Plant a flower together. Talk about what plants need to grow. (Sun, water, etc.)
4. Watch a thunderstorm. Be excited! Talk to your child about dark clouds, thunder, and lightning.
5. Let your child write a letter to someone, then let your child purchase the stamp and mail the letter at the post office.
6. Grocery day? Take a list and let your child help read the list and locate items.
7. Play outdoor games. Teach your child to play jacks, hopscotch, or marbles.
8. Share an umbrella! Walk in the rain together. Look for rainbows, frogs, and count puddles.
9. Make ABC cupcakes. Using a decorator bag, let your child draw letters on them. Don't forget the sprinkles!
10. Go for a walk on the beach, or by a nearby lake. Take pictures of wildlife, and make a book at home.
11. Visit the pet store. Talk about animal varieties, foods, care items, and responsibilities of pet ownership.
12. Housecleaning day? Let your child help! They can dust, clean windows and more. Start a chore chart.
13. Go to the library for story day. Be sure to bring home books. Keep it up all summer!
14. Get a kids' cookbook and make recipes together. Using words and pictures, let your child help read instructions.
15. Discuss good nutrition habits with a food pyramid. Start naming the food groups when you serve them. Soon, your child will learn them.
Additional Kindergarten Curriculum Resources
Comprehensive Curriculum of Basic Skills, Kindergarten (Comprehensive Curriculum )