German Vocabulary and Sayings: How You Can Speak of Love, Romance and Minne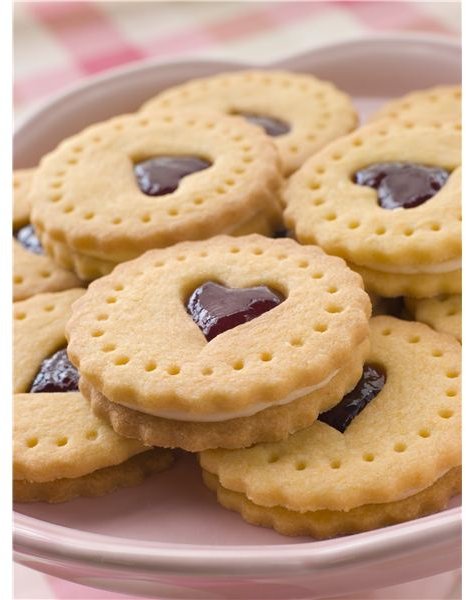 Endearments
Contrary to common belief, Germans are quite romantic and sentimental. Learn endearments for both genders.
The most common words are:
Schatz (m)- treasure
Liebling (m)- darling
Puppi (f)- doll
Herzchen (n)- sweetheart
Suesse (f) - my sweet
meine Liebe - my dear (fem)
mein Lieber - my dear (male)
Schnucki (n)- cannot be translated but is quite intimate
Very important:
Ich liebe Dich - I love you
Liebesbrief (m) - love letter
Liebeskummer (m) - heartbreak
Liebe auf den ersten Blick - love at first sight
Liebe (f) - love
Sehnsucht (f) - longing
lieben - to love
flirten - to flirt
streicheln - to touch
Herz (n) - heart
Kuss (m) - kiss
kuessen - to kiss
Zaertlichkeit (f) - tenderness
Freundschaft (f) - friendship
Here are two sayings you can master:
Liebe macht blind - love renders blind
Zaertlichkeit ist die Blume der Liebe - tenderness is the flower of love
Traditions of Minne and St. Valentine
Song and culture in Germany in the Middle Ages was dominated by the concept of Minne. Minne refers to passionate but platonic love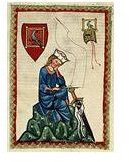 which the knights felt for a noble lady and a Minnesaenger, who travelled from castle to castle, praised the virtues of the ladies. The most famous Minnesaenger was Walther von der Vogelweide. More than 80 of his songs survive.
Minnegesang - minnesong
Minnesaenger - minne singers
Burgfraeulein - Lady of the castle
Tugend - virtue
Leidenschaft - passion
Valentine's Day on the 14th of February does not have a long tradition in Germany. It has only been celebrated since about World War II. Although the Anglo/Saxon tradition of cards, flowers and sweets has found its way into German custom, Valentine is restricted to adults. No kids exchange cards; it is an exclusively mature affair.
Valentin Karte (f) - valentine card
Here are a few sayings related to Valentine; oddly all refer to weather predictions.
Kalter Valentin - frueher Lenzbeginn = if it's cold on Valentine, spring will come early. (Note: Lenz (m) is the poetic word for spring = Fruehling (m)
Ist's am Valentin noch weiss, blueht zu Ostern schon das Reis = if there is still snow on valentine, trees will bloom on Easter (again, Reis (n) is a poetic name for branches = Zweige)
Liegt am Valentin die Katz in der Sonne, kriecht sie im Maerz intern Ofen voll Wonne = if the cat is sunning itself on Valentine, it will happily crawl behind a warm stove in March
A poem - ein Gedicht
Die Zeit verfliegt, die Liebe bleibt
mein Herz dir diese Zeilen schreibt,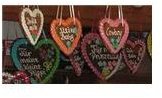 die Liebe keine Grenzen kennt
Dein Kuss mir Deinen Namen nennt
St. Valentin komm steh uns bei
aus eins und eins mach heute zwei
die lieben sich fuer immer
schreibt dir: Dein Gerhard Zimmer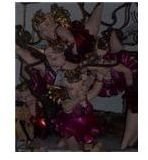 Written by lilypond as a poem which might be put into a Valentine card.
Time flies by but love remains
my heart writes these lines
love knows no borders
your kiss calls my name
St. Valentine come help us
from one and one make two today
in love forever
writes today
-G.Z.
Of course, it doesn't rhyme in the translation.
Two typically German traditons on Valentine's Day are:
Lebkuchenherzen (f) - Gingerbread hearts, also very typical for the famous Oktoberfest
Herz (n) - heart
Rosa Schweinchen (f) - pink piglets
Schweinchen (n) - piglet
In Germany, the pink pig is a symbol for good luck, hence many cards are adorned with them and sweets come in the shape of marzipan pigs.
Pronunciation
For online help pronouncing German words, try LEO, a German translator with pronunciation. Just type in the word you want to hear, and click on the speaker.
References