Make Friends With the iPad for Special Education Classes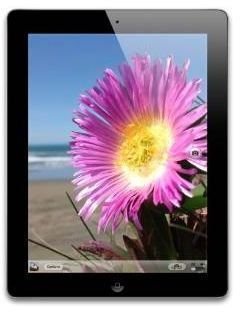 Appealing Assistive Technology Device
Apple's lightweight iPad is breaking ground to provide communication and social skills for special education students using pictures,
audio, words and video on its large, visually appealing multi-touch screen. The assistive technology device can accomplish the same things to improve life quality for special learners at a lower cost than other communication tools.
Particularly, autistic and non-verbal children (or those with limited communication abilities) react so favorably to the portable device that it may alter the future of special education technology. Downloading a wide variety of applications for behavioral skills, social skills, math, communication and language arts offer lessons, stories and positive behavior reinforcement. Assorted applications – including one for alternative and augmented communication – allows real-sounding text-to-speech voices. This helps those with speech delays and fine-motor difficulties align with curriculum and class objectves.
The accessibility and multi-sensory capability of the iPad is ideal for learners with special needs since much of the computer's task problems in the past involved using the mouse. Now students simply use their fingers to touch and drag necessary items. Many special education assistive devices have a single use. Applications for the iPad allow students to perform on many different levels with multiple purposes. Its flexibility can accommodate a student with cognitive disabilities and low language skills expression, while another learner can use the device to target his own specific learning need. Exceptional students in inclusive classrooms can try alternative test formats developed for the iPad. For the benefit of all learners, the iPad has schedules with pictures, words and reminders by audio to prompt the end of one task and the beginning of another.
Research in Infancy Stage
Since the iPad came on the scene, thousands upon thousands of apps have become available for the integration of this little device in the special education classroom. The Orange County California Department of Education began its research over a half decade ago, and its article is still accessible on DistrictAdministration.com, a website for school district managers. This study charts 500 learners in special education classrooms to discover the alignment of the iPad with curriculum and cost benefits.
If you're looking for an easily accessible and downloadable list of apps, try the brochure created by researchers at Australia's Victorian Institute of Teaching. There are apps that will allow students to create communication software and podcasts (with social story interventions) for the device to target communication and social skills. After software development, the university will evaluate how these skills have increased in students.
Deborah Kagohara and other researchers published findings in 2013 demonstrating the effectiveness of the iPod, iPad, and other assistive technology for students across the autism spectrum. Apple's careful attention to engineering has ensured that the features rendering it so accessible work smoothly across all Apple devices. Assistive technologies include VoiceOver, Guided Access, and Switch Control, Face Time, and Mono Audio to enhance learning experiences.
Applications
Here are some of the applications and software apps/programs available for the iPad that will help special needs students to more easily engage in their won learning.
Instead of writing with a pencil, marker or crayon for literacy skills a student can trace letters or numbers on the hand-held device.
To foster positive reinforcement, after task completion, the iPad cheers (which helps engage practice).
Applications like Look2Learn and Stories2Learn aid with student communication skills with recorded photos and audio. Stories2Learn promotes the creation of personalized stories that helps educators and parents teach social messages and exhibit personal cues.
Alternative and augmentative communication applications include TapSpeak and Predictable.
RadSounds is applied on the iPad to help teach and learn the concept of cause and effect.
To support learning, Picca provides a cooperative and interactive platform for special needs learners that supports group activities – aiding with interaction and integration with other students.
Accessible Curriculum Tools (ACT) customizes particular vocabulary programs to help with motor, visual and neurological skills.
Sentence Builder for iPad promotes the construction of grammatically-correct sentence structure.
The application iSpeech for iPad provides speech therapy for those who struggle with this function.
Sign 4 Me for iPad teaches and reinforces sign language for the deaf and hearing impaired.
For those with linguistic or cognitive delays, the higher-priced, picture-based Proloquo2Go is one of the most recommended applications for exceptional learners. However, the more reasonably priced Grace application – picture based – is designed specifically for autistic (but helpful for all non-verbal) learners.
While supporting literacy, i_WriteWords_ additionally aids in the development of fine motor skills to help children tie shoes, fasten buttons and other similar tasks.
See also our resource below from T.H.E. Journal for today's top 10 iPad apps for use in the special education classroom.
Aligning Curriculm With the iPad
An iPad's place in a special needs class is apparent from the hundreds of positive testimonials regarding its beneficial applications. The inspiration it currently provides as an assistive technology tool proves immeasurable for the development of necessary skills to move forward. Social implications of the technology, motivation and behavioral management provide enough evidence to continue extensive research. Educators can alter the entire framework of special education by aligning curriculum with the iPad. Students with an array of strengths and skills from a widely diverse background can all benefit. The iPad for special education classes brings simple accessibility and flexibility to the inclusive community to improve the quality of life.
References