Using Spanish Podcasts as a Tool and Classroom Activity for Teaching Spanish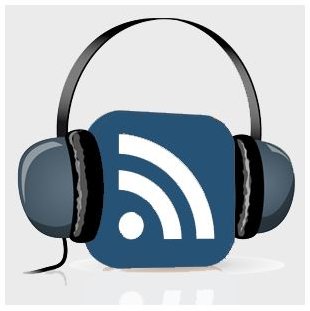 Create a Basic Podcast
A podcast is a digital audio recording, posted on the Internet for download. Podcasts get their name from the early use of iPods to
download and listen to them, but nowadays many mobile devices such as BlackBerries and iPhones allow you to download and listen to podcasts.
Here are three simple ways you can turn Spanish-language podcasts into effective tools for teaching the Spanish language.
Create your own podcasts for your students to download and listen to as part of their homework. The podcasts can offer you a way of extending teaching time on subjects like verb conjugation or basic vocabulary as well as a chance to tell basic stories and ask your students listening comprehension questions afterward or in class.
Intermediate Spanish Activity
Have your students listen to Spanish-language or Spanish-learning podcasts and react to or review them, either orally in class or through a short written asignment. You can send students out to find their own podcasts in areas of individual interest or let them choose from the following language learning podcast sources:
Audiria: This website doesn't have recent posts, but there are many from a few years ago that cover every topic from cooking to culture to news stories, from basic to advanced.

Spanish Pod 101: You can sign up for free access and hear the language spoken by people from different parts of the Spanish-speaking world. There's also a word-of-the-day!

Notes in Spanish: Free audio and video downloads of beginner, intermediate, and advanced Spanish lessons.
Advanced Spanish Activity
They say that nothing speeds and reinforces learning more than teaching others. Have your advanced students create their own Spanish podcasts to reinforce this point. Here are three assignment options for advanced Spanish podcasting:
Have your students, individually or in groups, create podcasts teaching basic Spanish. Appropriate topics include nouns or verbs centered on a specific topic and how to conjugate specific verb endings. Then put those podcasts to use teaching your beginning students.

Assign a lesson topic you've already covered—the subjunctive mood or conditional mood, for example—to each student or group of students. Have them prepare their own review of this lesson in podcast form and then share it with the rest of the class.

Divide your class into groups of three or four students and have each group create their own podcast linked to current events either in your own country or in a Spanish-speaking country. Make assignments by country (Venezuela, Mexico, Spain, Guatemala, and so on), topics (popular music, wars, taxes, education, and so on) or leave the choice of topics up to your students—with your prior approval, of course.