Easy Ways to Make Your Own Ink: Various Colors & Methods - Great for an Elementary Science Fair Project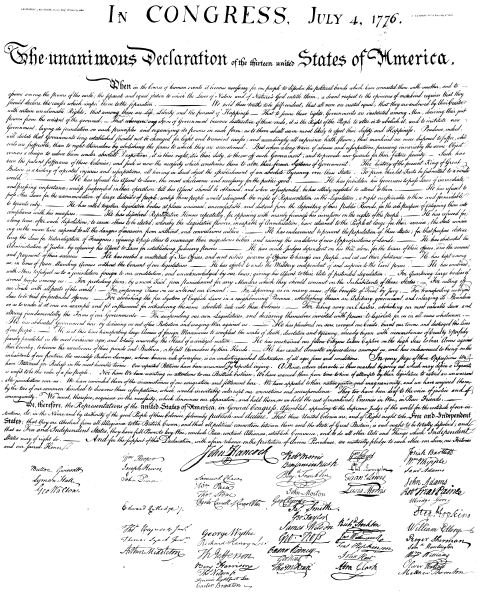 This interesting activity makes a great extra credit project or an elementary school project for a science or reading fair. It's also a great way to spend a rainy summer day when you are trying to keep boredom at bay.
Black Ink - Make Your Own John Hancock Mark
Black ink is what most people are likely to think when they "think ink", so this is where we will begin our journey – you'll be signing your own John Hancock in no time.
The materials list follows, but there's just one thing worth mentioning before we continue. The process will be a lot easier if you can get your hands on a pot of lamp black, purely because trying to make your own takes such a long time. Lamp black is basically a collection of soot in paste form. You can create your own by having a plate or tile over a flame to collect the soot, but to create the half a teaspoon that's needed will take a while.
Of course, you should always be extremely careful when using a naked flame, so seek adult supervision for this part of the process.
Materials
1/2 tsp lamp black (soot)
1 egg yolk
1 tsp gum arabic
1/2 cup honey
Mix together the wet ingredients thoroughly, before adding the lamp black and stirring to make a paste. This can then be stored in a jar for when needed. To make into ink just add a few drops of water until you get the correct consistency.
Red Ink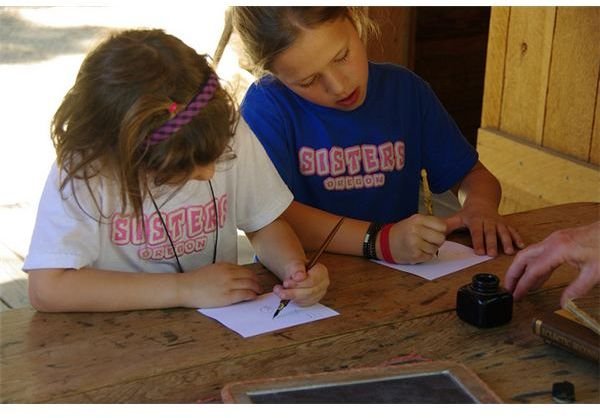 Using red ink has a touch of the Colonial times about it, and is one of the easiest inks to make. If you are wondering what to do with this ink when you are finished, we have an accompanying article on pioneer quill pens, or if you have a calligraphy pen then by all means use that too – cursive writing practice has never been so difficult!
I've included raspberries as the main ingredient for this as the results are more reliable than using beetroot; although if it's beet season then it would be a shame not to use them, just be aware that the tone of the color may be inconsistent. Using the rule of halves makes this an easy recipe to remember.
Materials
1/2 cup raspberries (frozen work well)
1/2 tbsp vinegar
1/2 tbsp salt
Sieve/strainer
Bowl
If the raspberries are large, or not that ripe, then chop them up into smaller pieces before you start. Place them in the sieve over a bowl and push through to extract the juice and keep the pips out. If they are frozen raspberries then just pop them in the sieve and let them defrost over a bowl – the juice will be extracted really easily. Combine the juice with the vinegar and salt – the vinegar helps the juice turn to ink and the salt helps to fix the color when it's on the page. This can be used straightaway or you can store it in a jar for later.
Invisible Ink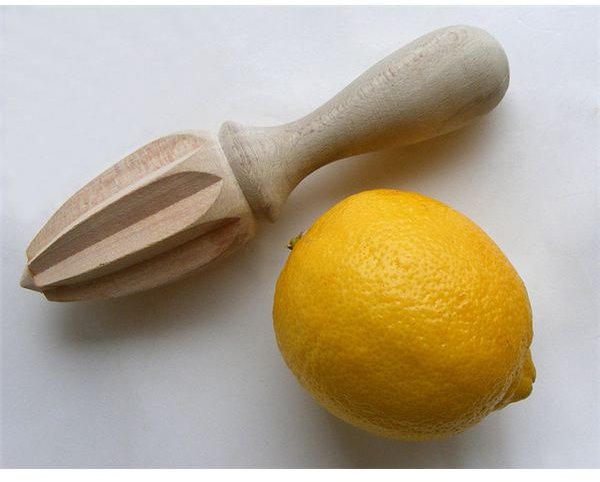 Making your very own invisible ink is one of the most fun inks to make, and what's even better is that it's really easy to do and inexpensive to produce as all the ingredients are easily gathered - in fact, you may already have all of them at your home.
Materials
1 Lemon (or about 3 tbsp of bottled lemon juice)
Water
Spoon
Bowl
Paintbrush/Q-tip
Lamp, hairdryer or other heat source
Cut the lemon in half and squeeze both halves into a bowl, or just measure the correct amount from a bottle. Mix in a few drops of water with the spoon. You can then write a secret message with the ink using a small paintbrush or a Q-tip. Allow to dry. You can then use a hairdryer or lamp over the page to reveal the hidden message.
Other Natural Methods
In addition to these ink formulas, there are others that you can play around with as well, although the results may not be exactly what you are after. It can, however, make for a really useful science experiment.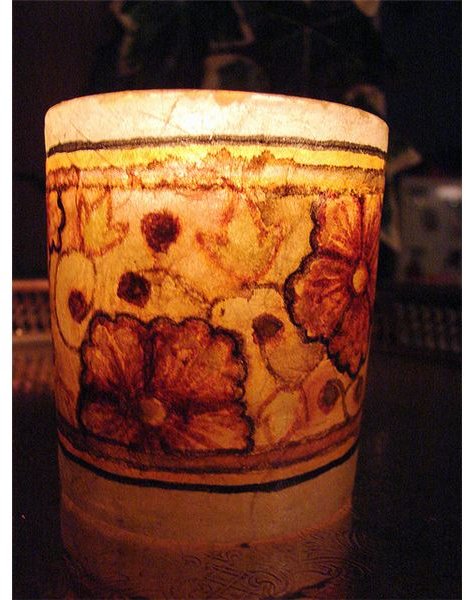 Henna is traditionally used in hair dyes, and as a decoration on Indian brides (much like tattoos). To get good results on paper you need to get hold of the proper dark henna (Henna Caravan does mail order), or the really traditional mehndi which gives more of a black color than the red/brown produced by henna. All you need to do here is to follow the packet instructions (these depend on the strength of the substance).
If you make it into a paste, you are better using a piping bag method to write or draw your design – make one easily with a circle of wax paper, folding it into quarters, snipping a small piece off the pointed end and then opening it up from the top to put in your die.
Alternatively mix it to more of a runny texture and then use a brush to paint with it (see picture - painted onto rice paper).
Other natural ingredients you might like to try for making your own ink include tea and coffee – combine it with either vinegar or a teaspoon of gum arabic to make it fix.
All of these methods can get messy, but making your own ink is also a really fun project to undertake. If you have any questions, problems or comments please let us know – good luck!
References