The first time I was told that my son had sustained an extensive, irreversible brain injury that would leave him profoundly disabled, I was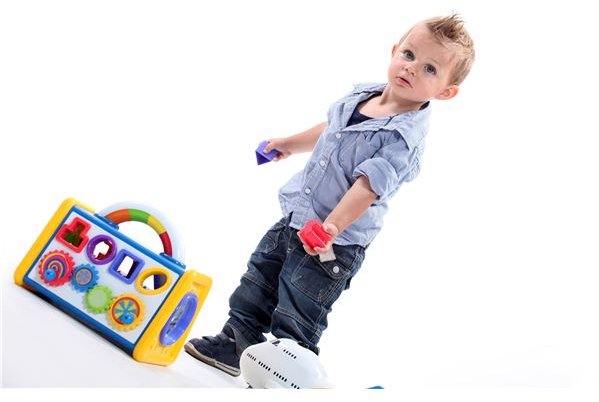 devastated. At that time, Aaron was a two month old infant who had been born fourteen weeks prematurely. He had spent his entire life in a neonatal intensive care unit. Before I even had the chance to bring my newborn home to enjoy life as a first-time mom I was told that he would have severe cerebral palsy, severe mental retardation and he would be so impaired that eating and breathing on his own might even be too challenging for him. In essence, we were told that our precious baby boy would live in a vegetative state.
We got that diagnosis almost eight years ago and I can still easily recall the swirl of emotions that started as soon as the words were spoken: heartache, sadness, anger, terror, fear, disbelief and most important of all, love.
To a new mother who certainly loved her child but had not been allowed the typical bonding time and experience it was somewhat surprising to me that when faced with a grim prognosis that ended life as I knew it all I could think of was how much I loved my son. All I wanted to know was how to help him reach his greatest potential. All I hoped for was that he would one day be able to know happiness, to know love and to be able to love in return.
It was a far cry from the dreams I had for him before his birth, and it was the first major life lesson he taught me; success is subjective. He would never play football for my alma mater, would never attend graduate school like his father did. While accepting that was difficult, in time we noticed our views had changed on what constitutes a meaningful life.
Aaron survived and came home with us. That was success.
Aaron began smiling at five months old. That was success.
Aaron made incredible progress far beyond what we were told to expect. That was definitely success!
As Aaron grew and we fully came to grips with being parents to a child with special needs it was very apparent to us that he would have the opportunity to try (in his own way) so many of the typical childhood activities that we never thought possible for him.
In accordance with the Americans With Disabilities Act, he has the right to an education. Like every other child on our street, he gets on a bus every day and goes to school. He attends a school for children with disabilities and he doesn't follow the same curriculum the mainstream schools use, but it is a school, he loves it and he is thriving in his program.
Advances in technology in recent years are helping nonverbal people to use machines that "speak" for them. From a very early age, Aaron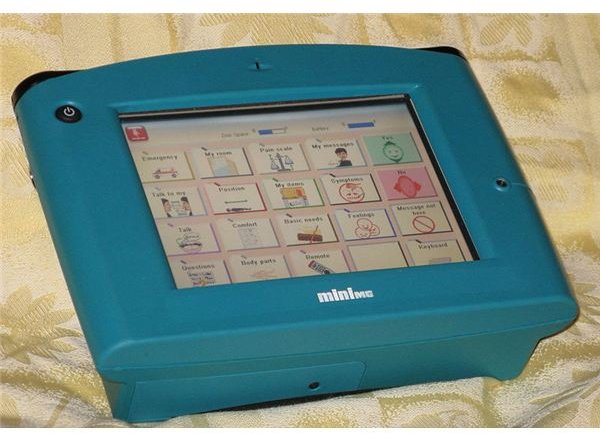 worked with a speech therapist and for a long time it didn't always seem that he would be able to communicate with us in a functional way. In the past year or two he started using a few simple signs, uses an alternative communication device to help him convey what he is thinking and even tries speaking and imitating sounds. With the amazing work being done in the field of Augmentative and Alternative Communication, the sky is the limit for kids like Aaron.
We never expected to see Aaron participate in extracurricular activities or sports like so many typically developing children do every day. Again, we were amazed at the opportunities available to children with special needs. Aaron has been in several school plays, using his communication device to speak his lines for him. His school has held several dances that he has attended and adores. It was decided that he would benefit from water therapy and he swims at least once a week.
The activity he loves most, however, is participating in Miracle League sports. The Miracle League was founded for children with special needs and allows each player to have an assistant on the specialized field that is safe for wheelchairs, walkers and unsteady gaits. Aaron began participating in the Miracle League last summer and played baseball, football, basketball and bowling. Because of his severe motor delays, we never thought we would see Aaron playing a sport. Yes, he needs a lot of help from us but he is out there playing and loving every second of it!
Raising a child with special needs is not something most parents seek out. It is demanding, overwhelming and it can be very difficult to accept that life will never be completely normal for you or your child. There are blessings to be realized in raising special needs children.
Just by being himself, Aaron taught me that everyone, regardless of ability, has something to offer and has value.
Just by being Aaron's mother, I have learned that the power of love can carry you through times that seem impossible to manage. The greatest lessons Aaron has taught me is that there is always hope if you dare to dream and work really hard, and that just because things are different they aren't bad or unpleasant; they are just different.
And different can be an inspiration.
Resources
Americans with Disabilities Act: https://www.ada.gov
Center for Disability Services: https://www.cfdsny.org/htmlweb/CFDShome2.html
Augmentative and Alternative Communication – https://www.asha.org/public/speech/disorders/AAC.htm
image –Minimo speech assisting device Wikipedia Commons