Taking the College Board SAT
The College Board will work with high schools to accommodate special needs students. They will need a copy of the IEP (Individual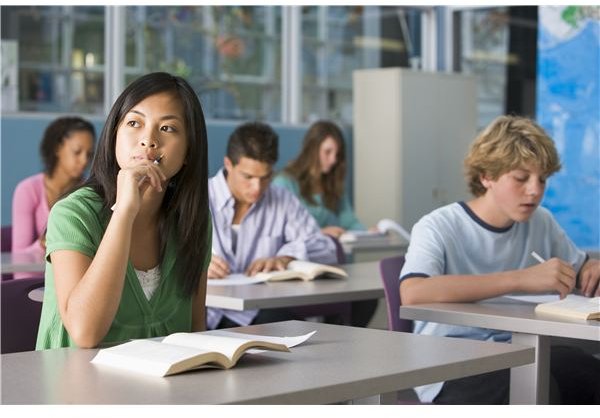 Educational Plan) as well as school verification. There are seven categories to their guidelines. They are as follows: stated disability; current documentation; educational, developmental, and medical history; description of techniques used to arrive at the diagnosis; description of functional limitations; description of specific accommodations; and credentials of the evaluator.
Some of the accommodations include large print tests, fewer items on each page, audiocassette, dictation, computer without a spell check or grammar check, extended time, multiple days, and a private room.
Because documentation is detailed, work with your high school special education director to plan for testing. Begin planning early in the junior year.
You can learn more by visiting the College Board Website
Taking the ACT
The ACT assesses general educational information. It is a multiple choice test that covers the areas of English, math, reading, and science. There is an optional writing test similar to the SAT writing assessment. The ACT also provides accommodations for students with special needs. They require a professional diagnosis and a documented disability. There are three categories of special testing, each requiring specific documentation: Center Testing # 1, Center Testing # 2, and Special Testing.
Center Testing # 1 includes a large print test book and physical accommodations such as wheelchair accessibility, hearing impairment accommodations, food for diabetics, a sign language interpreter, or a printed copy of the spoken instructions. Testing is done at a regular test site.
Center Testing # 2 includes a large print testbook and up to 50 percent more time to take the test. Testing is done at a regular test center, but it may not be your preferred center.
Special Testing includes testing over multiple days, an alternate testing form, and accommodations that your testing center cannot provide.
For students testing for the first time, registration cannot be completed on the web because of documentation to prove disability and professional diagnostic information that is required. A written request must be submitted.
Talk with your special education director to begin the process for testing. Again, begin early to make arrangements. It's important to understand that you may not be able to test at your preferred testing site.
You will find more helpful information on the ACT Website