Ending the Year in Preschool: Getting Ready for Kindergarten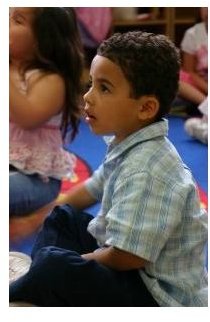 Comprehension of Social Skills
Throughout their preschool years, youngsters learn the basics of social interaction including self-control, verbal communication and empathy – skills taught at home but reinforced in the classroom and on the playground. Understanding how a child reacts to a social situation – whether it be good or bad – is the first step in promoting success in preschool. These articles can help educators and parents comprehend some of the behaviors typically seen in preschoolers and offer advice on how to help them overcome the issues before ending the year in preschool:
Participation in Games and Activities
The National Association of School Psychologists states a child's social skills can influence his or her "academic performance, behavior, social and family relationships, and involvement in extracurricular activities." 1 One way to improve these skills is through hands-on activities such as arts, crafts, role-playing and share time. By completing some of these activities, your preschooler will be on his or her way to interacting well in kindergarten:
Improved Fine Motor Skills
For most, fine motor skills are the most difficult to perfect in preschool. Typically, it takes through kindergarten – and for some, first grade – to develop the hand-eye coordination of a child's small muscle movement. Fine motor skills usually include grasping a pencil, using a pair of scissors, fastening buttons, using zippers and holding silverware. These activities will help improve a preschooler's fine motor skills:
Developed Gross Motor Skills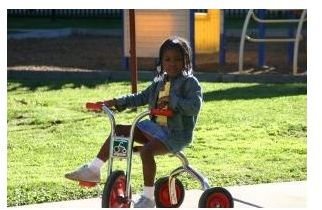 Being able to hold a pencil and cut with scissors are usually recommended fine motor skills for incoming kindergartners. However, running, skipping, balancing, jumping on one foot and staying active for a longer period of time are also abilities usually developed by four- and five-year-olds. Gross motor skills, which use the body's large muscles, usually evolve in infancy and mature as a child enters his or her school years. Try some of these activities with your preschooler to help refine his or her gross motor skills:
Mastering Literacy Readiness
Literacy skills are attributes a child needs to read and write. They include knowing and understanding letters and sounds, writing letters, awareness of language and knowing the relationship between letters and words. These skills also include spelling, vocabulary and comprehension. During preschool, a child learns to listen to a story and comprehend its meaning, write his or her first name, and identify all 26 letters of the alphabet and their sounds. By the end of preschool, some children are already reading short books and writing out words. Some great activities to help your child learn important literacy skills include:
Understanding Basic Language Skills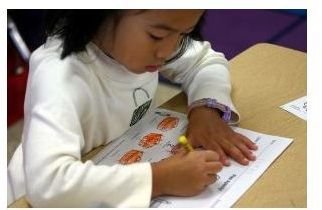 There are typically four basic language skills: listening, speaking, reading and writing, all of which, when developed at an appropriate rate, will ready preschoolers for kindergarten. Language skills includes a child's ability to listen to a story and retell it in his or her words. This is similar to the concept of comprehension except instead of just answering simple questions about a story, the child can retell it without guidance or prompting. At this young level, language skills also include reading and writing letters and short words. These articles can give educators or parents some ideas on how to help preschoolers progress with their language skills:
Putting It All Together
Children learn at different rates, so don't be overwhelmed if your youngster hasn't mastered everything on this list by the time he starts kindergarten. It doesn't mean he or she isn't ready, it may just mean a little reinforcement at home will help. Your child's preschool teacher can address any issues or questions you may have about kindergarten readiness.
References