Teaching Research Skills Through a Paralympics Research Project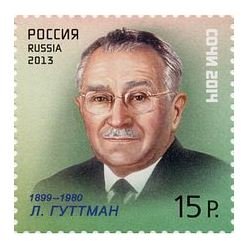 Planning the Project
Introduce the research project by explaining a little about the Paralympics and the concept behind them.
They are a games where athletes compete across a range of classes in many of the sports in the regular Olympics, plus some sports unique to Paralympic competition. Athletes are assessed as having varying levels of functioning and disability, and they are grouped so as to allow all to compete fairly, on a level playing field. For example, athletes with a vision loss compete in one class, athletes who are amputees compete in another class and so on. The Paralympic Winter Games will be in Rio, Brazil, in 2016. In the summer of 2018, they are schedule for Pyeongchang, South Korea.
Brainstorm a series of focus questions that students might like to find answers to during their research project.
Questions can be across areas of interest and may be:
sports specific
questions which explore issues of equity, access and competition
history related
focused on a particular athlete or group of athletes
Discuss the research skills and approaches needed to complete a research project, such as collecting, organizing and collating information.
Research Phase
Group students into pairs or small groups to encourage team work and co-operative working skills. Encourage groups to refine their focus questions then to decide on how they will conduct their research for the research project. Some may prefer online research while others may wish to use books, magazines, newspapers and encyclopedias. Remember that for struggling readers, magazines and newspapers may be more suitable due to the reduced text volume on a single page.
Encourage the use of a range of research skills and methods rather than 'just Googling it'. Remind students to:
collect their information across a range of sources
collate their information into logical groupings and topics
keep accurate records of web pages (record URL and date accessed) or bibliographical details (publisher, date, author, title, page number etc)
Drafting and Organizing
Once students have collected and collated their material, they need to decide on an appropriate format for presenting it. This could be:
a multimedia presentation
a PowerPoint slide show
a poster
a display board
a photographic collection of images
a verbal presentation
Encourage students to present their material in a way that suits their skills and abilities. Having a range of presentation types keeps other members of the class interested (and stops the teacher falling asleep too!)
Set some parameters on what is expected, as this gives students a basic framework for their presentation, and gives you the ability to easily and appropriately assess their work.
Further Information
You Tube has a dedicated You Tube Paralympics channel which has some great content available.