Five Activities on Native American Studies for Middle School Students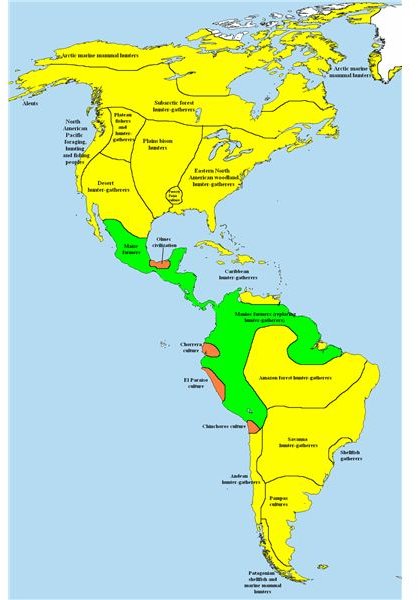 Narrowing the Focus
The Native Peoples of the Americas are as diverse in their culture, beliefs, ceremonies and myths as the lands they occupied, which makes preparing for a Native American unit study a challenge. However, narrowing the focus by first giving an overview of Native Peoples in general, and then, focusing on specific nations from North, Central and South America, provides students with a well-rounded perspective of the topic.
This unit can be used in grades 6-12.
Objectives
In this unit students will:
discover the diversity of Native Americans.
understand the cost of Western expansion and colonization on Native culture.
research various nations throughout the Americas.
develop an appreciate for the customs, myths and art of Native Americans.
learn the influences of Native Americans on today's society.
Overview Activity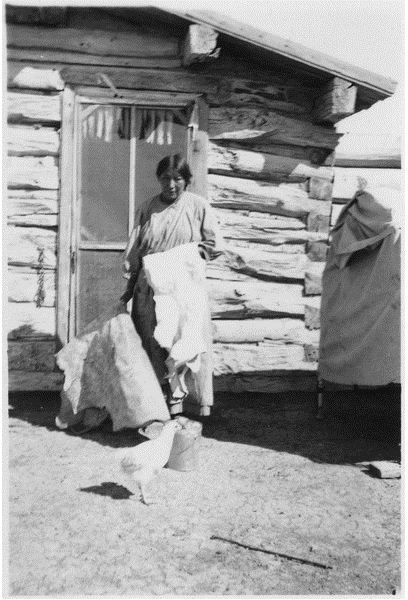 Hollywood and television inform most of what students know about Native Americans. Racial bias, hegemony and deculturalization gave way to the images of marauding Indians attacking peaceful settlers.
Begin this unit by creating a mind map of what students "know" about Native Americans. Allow them to add whatever they have knowledge of to the mind map. Once this is complete, begin brainstorming what students know as legitimate facts.
Remind them that facts are provable through primary sources.
Discuss the difference between statements of fact and conjecture or hearsay.
Discuss the definition of primary and secondary sources of information.
How much of the mind map is fact? Have students research what is actually fact and what is conjecture or hearsay. Don't forget to instruct the students in what can be used as a resource in research on the web (i.e., sites ending in .edu, .gov and .org)
This activity allows for instruction in critical literacy. Students learn to ask questions concerning who wrote/produced the text they are using as a resource, why they wrote/produced it, why information was the author/producer sharing, and what information is missing.
Many Nations WebQuest
One thing students learn from this unit is that Native Americans are a diverse people. In order to demonstrate this to the students, this next activity provides a means for students to research individual Nations or groups of Native Americans.
Assign a Many Nations WebQuest. Students will divide into groups of three. Each person in the group will pick one of the Americas (North, Central or South) to research. Give this WebQuest handout to the students to define exactly what they need to do. The final project includes a group PowerPoint presentation, as well as a written report on the students' individual research, as well as a reflective paper on what the student learned.
Native Art Activity

Indigenous peoples from throughout the Americas have left artifacts demonstrating their mastery of the arts. Collaborate with the art teacher to use Native American Art as inspiration for this next activity.
Masks used in Native American ceremonies are prevalent throughout the Americas. Prepare a PowerPoint or slide show of various styles of masks created by different indigenous people of the Americas. Using the masks as inspiration, have students create their own mask. Here you can find instructions on how to create masks that resemble the human face; however, students may create their masks using other materials such as, milk cartons, paper bags or boxes.
Supplies for this activity would include:
tempera paints
colored markers
feathers
ribbons, rickrack and other sewing notions
buttons
glue
colored paper scraps
Storytelling Activity
The oral traditions of Native Americans are one reason many of the cultures have survived. Books for children relating the traditional stories, myths and legends of the First Peoples of the Americas are a stepping-stone to learning storytelling skills.
Provide students with a wide variety of books on Native American stories.
Discuss the art of storytelling.
Ask students if they remember any stories their parents, grandparents, or other family members have told them.
Is there a hero? Are there problems to solve? Is there a lesson to be learned?
Read several stories aloud to/with the students
Once students have a grasp of the various styles of storytelling used in Native American folklore, myths and legends, have them write their own story modeling the style they like best. Have them work with partners, reading their stories to each other, asking questions as well as sharing what they like about the stories.
Some books that might be considered for this activity include:
North America:
J. Brucharc and J. London, "Thirteen Moons on Turtle's Back", Philomel Books, 1992
J. Brucharc and G. Ross, "The Story of the Milky Way", Dial Books, 1995
Central America:
H. Rohmer, "Mother Scorpion Country", Children's Book Press, 1987,
South America:
C. Pitcher, "Mariana and the Merchild", Eerdmans Publishing, 2000
Powwow Activity
Native Americans gather for many reasons at powwow, including ceremony, family events, and holiday observances or to simply enjoy each other's company. Sponsor a powwow for the school highlighting the work students have done during this Native American unit study. If possible, ask local Native American community members to share in the event, teaching the students a Native song or dance. Native American guests will help students understand that Native People live as they do, in their communities, schools and country.
References