Learn Spanish Legal Terminology- Just in Case- or Court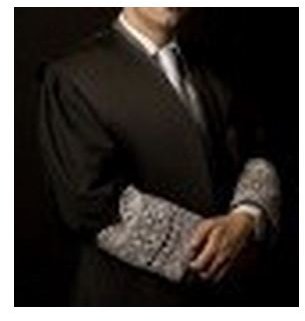 Codigos - Law Collections
The Spanish legal system is very different from the Anglo-Saxon law of the USA and UK. Based on the principles of Roman Law, Spain has codified law as opposed to case law. Whereas cases and court decisions in the US actually make the law, they serve as interpretations of the existing laws in Spain. These statutes are compiled in five major Codes:
Codigo Civil (CC) (m) - Civil Law
Codigo Penal (CP) (m) - Criminal Law
Codigo Mercantil (CM) (m) - Commercial Law
Ley de Enjuiciamiento Civil (LEC) (f) - Civil Law Procedure
Ley de Enjuiciamiento Penal (LEP) (f) - Criminal Law Procedure
There are of course many other laws and statutes besides, but these are the five basic law collections, issued in lose leaf binders, which are constantly updated as the laws change.
Codigo (m) - Code of law
Ley (f) - Law
Enjuiciamiento (m) - Procedure
Legal professions
Abogado (m) - attorney
Procurador (f) - no English equivalent
A procurador is a Spanish legal profession sui generis. (Latin, meaning: a kind of its own) He has to have a law degree just like an attorney and deals with the paperwork, as soon as a case is brought to court. He serves writs and defenses, notifies the parties about hearings, notifies witnesses, etc.. Under Spanish law, the participation of a procurador is obligatory in many cases, so if court proceedings are pending you have to instruct a procurador as well as an attorney and, of course, pay two sets of fees.
Honorarios (m) - fees
Tengo cita (f) - I have an appointment
Attorneys in Spain attend court dressed in a black toga, white shirt and white tie. No civilian clothes are allowed. The judges wear the same toga with the sleeves etched in white lace.
Notario (m) - Notary
A notary has a vey important function in Spanish law. No property transaction, no probate, no company incorporation, to name just a few, is valid unless executed and signed in front of a notary. In addition to a law degree, notaries have to undergo extensive training and pass additional exams before they are admitted to act as such.
Judge with toga
Spanish Legal terminology
Here is a brief dictionary of Spanish legal words.
Litigio (m) - litigation
Demanda (f) - claim
Respuesta (f) - defense
Demandante (m) - claimant
Demandado (m) - defendant
Danos y Perjuicios (m) - damages
Sentencia (f) - judgment
Testigo (m) - witness Perrito (m) - expert
Testimonio (m) - witness statement
Celebrar el juicio - court hearing
Jurar - make an oath
Despacho de abogado (m) - law offices
Recurso (m) - appeal
Oficial (m) - clerk
Sello (m) - seal
Escritura publica (f) - deeds
Escritura de compraventa - sale/purchase contract
Herencia (f) - estate
Heredero (m) - beneficiary
Acceptacion de herencia (f) - probate
Testamento (m) - will
olografo - handwritten
Registro de la Propiedad (m) - land registry
Nota simple (f) - land registry extract
Propietario (m) - owner
Hipoteca (f) - mortgage
Carga (f) - encumbrances like right of way etc.
Arrendamiento (m) - lease
Prestamo (m) - loan
Cuenta corriente (f) - bank account
Cheque confirmado (m) - cashier's check
en efectivo - cash
en metalico - cash
Sociedad (f) - corporation
Courts
Spain has a variety of courts. Here are a few terms and examples:
Juzagdo (m) - court
Juez (m) - judge
Fiscal (m) - prosecutor
Jurado (m) - juror
Juzgado de Primera Instancia (m) - county court
Audiencia Provincial (f) - next higher court
Audiencia Nacional (f)- Federal court
Tribunal Supremo - highest court