Eight Famous Female Authors: Women Who Changed the Literary World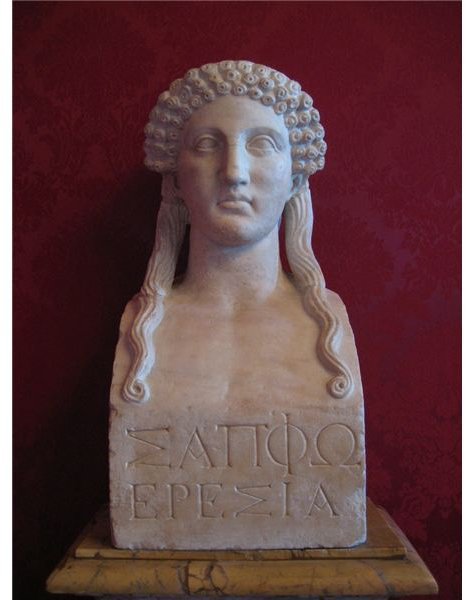 Sappho (born around 630-612 BC)
One of the few known female poets of the ancient world, Sappho was the wife of a wealthy merchant. She travelled extensively but lived primarily on the island of Lesbos. She was a lyricist in the truest form as her poetry was performed with the accompaniment of a lyre. Her writing is of adoration and love, primarily for female subjects. Therefore both lesbian and sapphic are terms for female homosexuality derived from her work.
She wrote an estimated nine volumes of poetry in her life, much of which has been lost. Her work survives only in translations of papyrus fragments discovered in the Nile Valley in the late 19th century. Until Sappho's time, Greek poetry primarily concerned the gods and muses. She was one of the first writers to use the first person and write about personal love and loss.
https://www.sappho.com/poetry/sappho.html
Mary Shelley (1791-1851)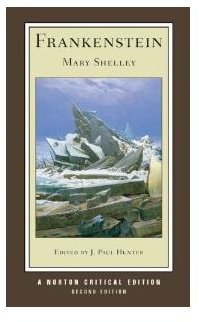 Daughter of two philosophers and wife of a poet, Shelley developed into a broad minded woman. Initially, she was known for promoting the works of her husband, Percy Bysshe Shelley. Their first three children died at very early ages. Only their fourth achieved adulthood. Although she became known for her Gothic novel Frankestein, she was also author of historical, apocalyptic, biographical and travel books.
Frankenstein was the product of a gloomy summer the Shelleys spent with Lord Byron and other friends near Geneva. They read German ghost stories and pondered the experiments of Erasmus Darwin, who claimed to be able to reanimate dead matter. They challenged each other to write their own supernatural tales. Mary Shelley created a story that would become her Gothic masterpiece.
https://www.online-literature.com/shelley_mary/
Emily Dickinson (1830-1886)
She was a student at Mount Holyoke in Massachusetts for only a year before extreme home-sickness caused her to pursue a life of seclusion. She rarely left her family's house, yet wrote and read extensively. She was a fan of the works of Robert and Elizabeth Barrett Browning as well as John Keats. Her poetry is filled with loneliness and want, yet also recollections of moments that suggest happiness.
Her works were unpublished and mostly undiscovered until her death. Her poetry breaks from rigid form and is considered responsible for a truly American voice. Her hand-written and hand-bound volumes filled with unusual dashes have confounded editors, who have trouble transcribing her into traditional type or divining a chronological order for her writing.
https://www.poets.org/poet.php/prmPID/155
Agatha Christie (1890-1976)
Christie, author of mystery novels and plays, holds the Guinness world record for selling four billion copies worldwide. Her play The Mousetrap has been running continuously since 1952. She has been translated into 103 languages. She built famous sleuths such as Poirot, Miss Marple and Harley Quin. She reinvented what a modern author, male or female, could a achieve in a lifetime.
And Then There Were None is the world's best-selling mystery at 100 million copies to date. It is the story of ten un-convicted murderers lured to a remote island. They are killed one by one, each by a method outlined in the nursery rhyme "Ten Little Indians", setting a creepy trend for contrasting violent acts with innocent children's music.
Anais Nin (1903-1977)
She was born of a Catalan father and Danish mother then spent much of her early years with Cuban relatives before living in Paris, New York and Los Angeles. Her heritage is diverse and style is French surrealist. She was a progressive and free woman, known for an extramarital affairs, including one with Henry Miller, and simultaneous marriages in New York and California. She wrote and published fifteen volumes of intimate journals involving important artists, authors and psychoanalysts of her time.
Nin was among the first female erotic writers, exploring honestly her feelings and desires. Aside from her journals, her best known work is Delta of Venus, a collection of erotic shorts written with Henry Miller and other friends. The stories were originally written for an "anonymous collector" and not intended for publication, but was published posthumously in 1978.
https://www.anaisnin.com/home.html
Ayn Rand (1905-1982)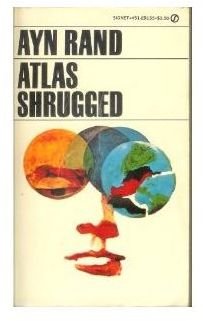 Rand grew up in Russia during the Bolshevik Revolution, where she studied Aristotle, Plato and Nietzsche. She immigrated to America, where the Manhattan skyline moved her to tears and she vowed to become a screenwriter. She stayed with relatives in Chicago who owned a theater and allowed her to watch numerous films for free.
She sold some scripts for the screen and stage, but her first big success was her novel The Fountainhead, the story of architects and philosophy during the building of a great city. The characters are fiercely idealistic and the descriptions are as solid as steel and stone. It features strong free market and anti-communist views.
https://www.aynrand.org/site/PageServer?pagename=about_ayn_rand_aynrand_biography
Maya Angelou (1928-2014)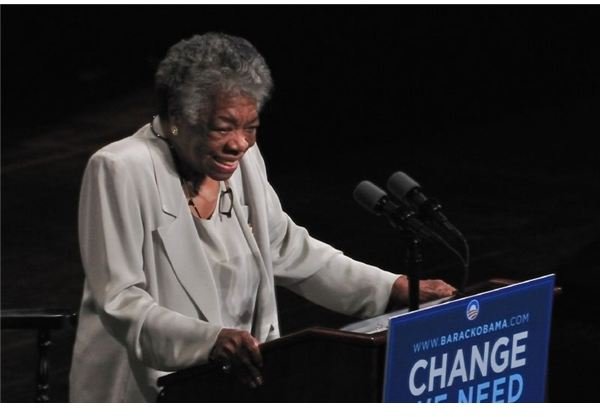 Dr. Angelou was a poet, novelist, actress, dancer and civil rights activist. She experienced the brutal truth of racism growing up in Missouri and Arkansas. She spoke five languages, travelled the world and worked with both Malcom X and Martin Luther King. Jr. Bill Clinton requested that she write a poem for his inauguration. Her On the Pulse of the Morning was broadcast worldwide on the occasion in 1993.
Her autobiography published in 1969, I Know Why the Caged Bird Sings, strains the definitions of autobiography and fiction. It contains many of the stylistic elements of a great novel while including the critical introspection of a memoir. It has been used in schools to shed light on racism, feminism and single motherhood. Conversely, its graphic depictions of childhood rape, racism and sexuality have caused it to be banned in some schools.
Anne Rice (1941-present)
She is a very popular American author know for weaving together the visible and supernatural worlds. She was born in New Orleans, grew up in Texas and lived with her husband (poet and painter Stan Rice) in Haight Ashbury during the Hippie Revolution. She lived and worked for years from the house of her dreams: a Greek Revival Garden District home in New Orleans, which became the setting for a half dozen of her novels.
Her best known work is Interview with the Vampire, published in 1976 and made into a major motion picture in 1994. It is about a reporter who records the story of a 200 year old vampire, including details of origin, feeding, relationships, travel, good and evil. The book spawned a gothic generation and revived vampire fiction.
About the Author: David Klenda, also known as Eighty Six, is a poet, journalist, cook and cocktail maker. He supports his wife and sons with a combination of freelance writing and hospitality. Flexible and adaptable by nature, he accepts all writing challenges. https://eightysixthepoet.blogspot.com
References