The Mystery Genre: Exploring the Stephanie Plum Novels With a Chronological List of the Books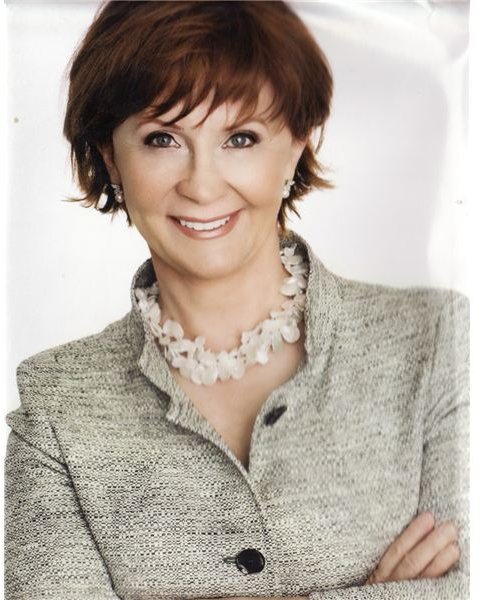 Desperation Breeds Desperation
Stephanie Plum, 25, was working in a button factory, like any good, respectful girl in the 'burg, a suburb of Trenton, NJ. She had her
own apartment and was trying to make it on her own. Then she got laid off. Out of money, out of food, except for some peanut butter and olives, and about to be evicted for being behind on rent, Stephanie was desperate.
She was down to one desperate possibility. Her cousin Vinnie owned a bail bond company. She went to him to beg for a job. She ended up having to blackmail him to get it, but she got it, as a bounty hunter looking for the Failure to Appear (FTAs) skips. How hard could that be?
Thus begins Janet Evanovich's brilliant and hilarious Stephanie Plum series of novels about this bumbling bounty hunter who, despite her foibles, seems to always get her man or woman—almost, anyhow. But she finds out how hard it can be, and sometimes the FTAs are not Stephanie's only distraction. Evanovich has populated her series with a cast of Jersey characters that put Snookie and The Situation to shame.
The cast of characters Evanovich has populated the 'burg with paint a picture of Jersey life that is unequaled by the Shore, the Housewives or any of the Jersey-based reality shows. That picture is painted with a broad brush, and it creates a rowdy and uproarious milieu.
The Family
Let's start with Stephanie's own family. First is Grandma Mazur. Grandma's major social enterprise is attending wakes at the local funeral home. She likes the cookies and cakes people bring, and the gossip.
Mom insists Stephanie come to dinner one night a week. Steph is not always up to that, but after all, she gets tired of peanut butter and olive sandwiches once in a while. If Mom just would stop inviting her friends' sons and cousins to dinner trying to get her married! When Steph brings in tales of being shot at, or trying to wrestle an FTA to the ground, Mom heads to the kitchen, where she has a bottle of bourbon hidden in the cabinet.
And Dad? Dad just stays behind the newspaper, trying to pretend his world doesn't exist.
Coworkers
Then there are her coworkers. What a crew!
First is her boss and cousin, Vinnie. Vinnie is not an example of the most upstanding human type. Sleazy may not be exactly the word, but he travels in that kind of crowd. He likes to gamble—too much—and in one episode Stephanie has to rescue him from some people he owes hundreds of thousands of dollars in gambling debts.
Vinnie also has the hots for one Joyce Barnhardt. Joyce is Stephanie's arch enemy, because Joyce slept with Steph's ex-husband about 15 minutes after they were married. Joyce pops into the building on occasion and goes directly to Vinnie's office. When she does, Vinnie's door closes and locks. For an hour or so there is no doubt what is going on.
For the really hard-core cases, Vinnie brings in a real pro known as Ranger. A former Army Ranger, Ranger is a man of few words, obviously of island descent, and devastatingly good looking. This becomes a problem for Stephanie, because she has an on-again off-again relationship with a Trenton vice cop named Joe Morelli. Morelli was her on-again off-again (in every sense of the word) high school sweetheart.
As it turns out, in the first novel, One for the Money, Joe becomes her first FTA. He is suspected of murder and has jumped bail. It looks bad for him. In her search for him, she meets Lula, a heavyweight hoe—literally—who was one of Joe's informants. Lula insists on making the rounds with Stephanie because she likes Joe and wants to help. Thus is born a sidekick.
Lula likes to eat. She likes fried chicken and donuts. When they have a bad day chasing an FTA, Lula has to swing by the Cluck-in-a-Bucket or any place that has donuts. Sometimes she has to stop in the midst of a chase, and Lula is not one for being surreptitious. She wants to bust right in and clunk the guy. It's okay if Stephanie left her 38 in the cookie jar; Lula's got a much bigger gun in her purse, and she would really like to use it.
She also has a great way of keeping an FTA down. She sits on them.
The Men
Stephanie and Morelli's relationship continues to be choppy throughout the series. Neither is ready for a complete commitment, but Joe wants it exclusive. That becomes more and more of a problem as Stephanie's relationship with Ranger grows.
Their relationship begins simply with the mysterious golden-skinned Ranger aiding the new bounty hunter in tracking down and capturing an FTA. But Ranger finds the svelte redhead to be extremely attractive and decides to keep watch over her. It's a good thing and not so good at the same time.
As the series develops, Ranger's attentions stick in Morelli's craw. But he can't be too fussy when Ranger's attention saves Steph's life on several occasions.
The situation for Stephanie becomes even stickier when she herself can't resist Ranger's non-advances while staying at his compound after her apartment is firebombed.
Then there is Bob. Bob has an unfulfillable appetite. He will eat anything. He loves pizza, Payday candy bars, socks and furniture. Hmm, Bob is Morelli's mixed retriever. When Joe's house is firebombed, Bob has to stay with Stephanie. He ruins half her furniture. But all is forgiven when she has him do his business on Joyce Barnhardt's lawn.
The Cars
Stephanie has this thing with cars: She can't keep one. It's either such an old clunker it won't keep running, or more likely, it's getting wrecked, shot up, bombed, or burned. The two latter happen often when FTAs and other unsavories she runs across in her pursuits want to stop her investigations.
When she is between automobiles, she often ends up with her Dad's blue '53 Buick Roadmaster, which everyone calls 'Big Blue'. Big Blue is untouchable. Whatever scrapes Steph gets in, Big Blue comes out unscathed.
As her relationship with Ranger becomes steamier, the mysterious security consultant provides her with cars—very nice cars—from Cadillac Escalades to Corvettes. Unfortunately, she has the same experience with Ranger's cars she does with hers. They usually end up bombed or burned.
The FTAs
The litany of FTAs Stephanie pursues is mind-boggling. Each novel is populated by several unique characters she must apprehend and return to justice. Some are merely guys dodging simple charges like non-payment of child support or illegal gambling. Of course, there are the kooks: The midget who keeps showing up in her apartment, the FTA who thinks he's invisible if he takes off all his clothes (Lula can't look), as well as Sally Sweet, a transvestite rock musician. Yet, she has trouble getting even these in cuffs, even—or especially—with Lula's help.
Then there are the real bad guys. When she is after one of those, she always has Ranger—and Morelli—to help. But of course, getting those two involved together in the same case creates its own problems.
By the Numbers
Evanovich has created not just a unique character in Stephanie Plum, but a unique, surreal picture of Jersey life, with exceptional characters that add suspense and hilarity to the mix.
As you may notice, each novel has a number in the title, from the first, One for the Money to the most recent Smokin' Seventeen. I implore you, read them in order. Characters that appear in an early number do show up in later ones.
Trust me when I say, you will read them all. They are addictive.
Stephanie Plum Series Bibliography
One for the Money
Two for the Dough
Three to Get Deadly
Four to Score
High Five
Hot Six
Seven Up
Hard Eight
To the Nines
Ten Big Ones
Eleven on Top
Twelve Sharp
Lean Mean Thirteen
Fearless Fourteen
Finger Lickin' Fifteen
Sizzling Sixteen
Smokin' Seventeen
Explosive Eighteen
Notorious Nineteen
Take-Down Twenty
Top-Secret Twenty-One
Sources and Credits
Sources
Janet Evanovich's webpage
Credits
Evanovich: Personal collection