A List of Resources for Teaching Children With Autism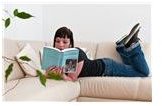 Teaching Social Skills
Autism is a developmental brain disorder with the primary feature being a lifelong disturbance in the area of social relations, with the
onset sometimes presenting in the early months of life. However, in most cases, symptoms do not begin to appear until around two to three years of age. The primary issues seen with autistic individuals are social and communicative deficits with stereotyped or repetitive use of language frequently present.
Due to of these symptoms, teaching the child with autism in the classroom has its own unique challenges. Teachers may want to initially address social skills because this is such an area of weakness for students with this disorder as making friends and understanding others are truly difficulty for autistic individuals. There are ways to teach children to recognize and heed the little social cues that they don't normally notice. Here are several articles that provide information on teaching social skills to students with autism that include explanations of strategies such as using reward charts, social stories, role playing, video modeling, and setting students up for success.
Communication and the Autistic Student
Children diagnosed with autism have definite challenges communicating with others and need to learn basic skills related to communication and social awareness. There are numerous strategies for teaching autistic students that can be utilized to address these issues.The following articles discuss such strategies, including visual aids, sign language, story boards, picture exchange systems (PECS), and technology options, including voice output communication devices. Read these articles to learn more about assisting students with autism in the area of communication.
Teaching Life Skills
Independent living skills are important for autistic children. Basic hygiene, diet planning, safety training, and using pulblic transportation are all functional activities that must be taught to individuals with autism. In the school environment, these young people must be taught how to raise their hands to answer questions as well as how to control their emotions. The importance of gaining competence with basic skills in areas of adaptive functioning cannot be overstressed. The articles that follow provide a wealth of information regarding the instruction of basic life skills for autistic individuals.
Therapies and Other Treatment Approaches
Individuals diagnosed with autism can have an improved quality of life if provided early intervention services such as therapies and life skill instruction. Music therapy, art therapy, hippotherapy and applied behavior analysis techniques can all be beneficial and provide autistic individuals with tools and techniques needed to lead functional lives. Read more about these therapeutic approaches:
Educating Children with Autism
There are a variety of approaches that can be utilized when educating an autistic child. Research has proven that autistic students who receive early intervention services have the best educational outcomes. The following articles provide a wealth of information related to educating students with autism.
Addressing an Autistic Child's Educational Needs at Home
Many parents are challenged when it comes to managing their autistic child's behavior in the home environment. Whether it's keeping the child from mouthing inappropriate objects, organizing teaching products with tasks boxes, dealing with homework issues, or teaching the child various skills using age appropriate toys, these articles provide valuable information and suggestions for parents.
Any plan of intervention for individuals with autism should address self-sufficiency in all areas of functioning. Teaching social skills, addressing communication, taking advantage of therapies, and working with children with autism in the home environment are all useful strategies. Parents and teachers can refer to this guide again and again for a wealth of information related strategies for teaching autistic students!
References
Winner, M.G. & Crooke, P. (2011). Socially Curious and Curiously Social. Social Publishing and North River Press Publishing Corporation, MA.
Ashcroft, W., Argiro, S., Keohane, J. (2010). Success Strategies for Teaching Kids with Autism. Prufrock Press, TX.