Choosing a Homeschool Name: A Social Activity for Homeschooled Children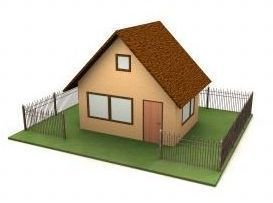 What's the Point?
Why do you need a name for your homeschool? Giving your homeschool a name will help boost your child's confidence. You can be sure that your child is going to get asked the question, "Where do you go to school?" Naming your school will give your child something to reply back. My daughter can say, "I go to Delsea Elementary School." That will satisfy most, but you will still get a few people who ask you where that is. Just give them your address or round about location. If you feel the need, you can tell them that you are homeschooling.
Choosing a Name
The first thing I did with my daughter when I decided to homeschool was pick a name. There are several ways you can come up with some good names. We chose Delsea Elementary School because the street we live on has two names. One of those names is Delsea Drive. Using your location is one of the most popular ways to come up with a name - after all, that's how public schools pick their name.
The second best way to name your school is to use a family name. Our last name is Bodine so we could have chosen Bodine Academy. You don't just have to use your last name you can use the last name of one of your ancestors. This would make a great project. You could research far back in to your family tree and find a last name you would like to honor and use as your school name. Just add school or academy after it.
Parents can contribute suggestions based on their teaching style. You could come up with something like Hands On Academy or Book of Knowledge School. Be creative and have fun while thinking up the names.
How to Do It
So how do you choose a name? The best way is to hold a family meeting. Give each family member three strips of paper. Each family member gets to write down up to three suggestions. Then you must decide if you are going to vote or if you are going to pick a name out of a hat. If you want to vote, the name with the most votes wins. If you draw a name out of a hat, make sure the person choosing the name is blindfolded.
What's Your School's Name?
Have you named your homeschool? How did you go about deciding on a name? Leave a comment below to share your tips and ideas!