Explode the Code for Homeschoolers: A User Review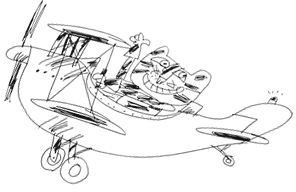 Overview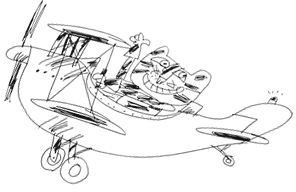 Explode the Code describes itself as building "the essential literacy skills needed for reading success: phonological awareness, decoding, vocabulary, comprehension, fluency, and spelling."
There are two options for parents to select from: ETC (Explode the Code) online, or the workbook series. The workbook series offers handwriting practice along with phonics instruction and phonemic awareness activities, all of which are essential skills to build on in the early years of reading. Both the workbooks and ETC online are designed for students in grades K-4.
On their website, it is stated that Explode the Code, "Meets and exceeds "No Child Left Behind" requirements and National Reading Panel Standards." It's nice not to worry about that, if it is a concern for you. However, avoiding the rigid rules and regulations of NCLB is one of the reasons some choose to begin Homeschooling in the first place.
Cost
Cost varies depending on what materials you choose to use. The student workbooks range from $8.30-$9.40. The teacher manuals range from $9.35-$10.65. ETC has created supplement materials as well. For example, there is an Explode the Code placement test for grades K-4 that is $21.15. Also, you can purchase a Teacher's Guide for English Language Learners for grades 1-4 for $79.05. There are wall chart cards and code cards available for purchase as well. They offer a felt wall chart for $65.00.
The online experience is different. You have to purchase a "seat" for your child which buys you a 12-month subscription. Like with all the other materials in this program, the more you buy, the more you save. So, one "seat" is $65.00. 2-10 seats is $60 per seat, 11-30 is $55, etc. With
the subscription, you get program support along with a 30 day grace period while you decide to renew your subscription or not.
Online or Workbooks?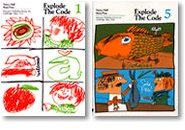 I asked myself this question a lot. In the end, I opted for the workbook series because I like to have something tangible to work from. I like the idea of my son being able to flip through pages in his workbook on his own, giving him the freedom to decide which pages in the lesson that he wanted to complete first. Plus, it is not my desire to allow my son to have any more screen time than he already has, even if it is for something educational.
The ETC website offers suggestions for how to decide between the two options for your child. Here is what they say. "A student would benefit from Explode The Code print products if specific instruction is needed in areas such as handwriting, early alphabetic skills, additional comprehension, and focused ELL instruction." -www.explodethecode.com
The Proof is in the Pudding
My Experience with the Workbooks
My son is a fast learner. He works through material quickly and gets bored easily. He is a very verbal child, so I knew that he would be able to learn from a phonics-based literacy program best. That is what caught my eye about ETC. I purchased Explode the Code Book 1, not really knowing if it would be too difficult or too easy for him. After all, they do offer a "Get Ready for the Code" 3 book series which is designed for K-1 students. Explode the Code is for grades K- 4, and "Beyond the Code" is for grades 2-4. This was a bit confusing for me, but I know my son, and I was fairly certain that the ETC series was the right fit.
The first lesson in ETC book 1 is a consonant pretest, which is really helpful. Seeing the results of my son's test confirmed that this was a good fit for him. Each lesson is broken down into different activities, and each covers a different sound. For example, lesson one covers the short "a" sound. Each lesson starts out with a quick review, followed by phonemic awareness activities, which I have found helpful to use as a quick assessment of my son's understanding. This part of the lesson allows you to hear from your child if they really understand the sounds of a word, which is what phonemic awareness is all about.
The lesson moves on to phonics, which is the sound-symbol relationship necessary for decoding words. Then there is vocabulary, student workbook pages, (about 8 in each lesson) a comprehension section, a fluency section, writing practice, and differentiating instruction which includes a challenge, an ELL lesson, and computer based reinforcement.
We have not tried the online activities, mainly because there is so much else to do in each lesson that it just doesn't seem necessary. We do one lesson per week, and we do school 4-5 days a week. I suppose that you could do an entire lesson in one day, however, I don't see that it's designed that way, especially for a kindergarten or first grade student. We spend about 30 minutes a day on ETC, which seems to be just about right for us. My son's favorite parts are the phonemic awareness activities and the phonics skills lessons. His least favorite is the workbook, mainly because he is a 5 year old boy and he would rather be doing something that did not involve sitting in a chair at a table!
All in all, I'm very pleased with Explode the Code, and at this point I don't see any reason to switch curriculums. My son is able to read full sentences on his own, after only 10 weeks of working with ETC. I would definitely recommend Explode the Code; however, you need to know your child. This is not a "one size fits all" curriculum. As I said before, my son is very verbal and it is easy for him to understand the letter-sound relationship. I can see my middle child may having difficulty with this program, as that skill does not come as easily for him.
Q and A
How do I know what to buy?
If you are unsure about where you child is in their literacy development, it may be worth the money to purchase the Explode the Code Placement Test for $21.15. If I was completely uncertain about what to buy, I would have done this, as I would rather spend the $21.15 to find out that this program was not a good fit then spend even more on a number of books and supplemental materials.
Do I purchase the supplemental materials such as the Code Cards?
My son and I are almost done with book one and I have not yet seen the need for these cards.
What about the ½ books?
ETC has created what they call "1/2" books to use as an extra challenge for each lesson. These activities are very similar to those found in the regular workbook, they are just more challenging. I do have the 1 ½ book, which is designed to offer extra practice for those students who are needing an extra challenge and/or they are done with book 1 but not quite ready for book 2. I have found that this is a good book to have on hand to use as an assessment tool and also for extra practice on a lesson that my son had more difficulty with.
Is the teacher manual really necessary?
You bet! I read a review somewhere during my research on ETC where someone said that they didn't need the teacher's manual. Not true! The student workbook is great, but is not enough to stand on it's own. The teacher's manual offers such a rich variety of activities that fall outside of
the workbook that it would be a disservice to your child to NOT complete them. Yes, it costs a bit more money, but it's worth it.
Where can I buy Explode the Code?
They have a website where you can purchase materials their materials, or you can do a search through other websites that sell educational materials.
Have you tried using Explode the Code with your children? Let us know your experiences in the comments!
References
Images via the Explode the Code website.