WiloStar3D: Introducing a Unique Teaching Option for Homeschoolers, Grades K-12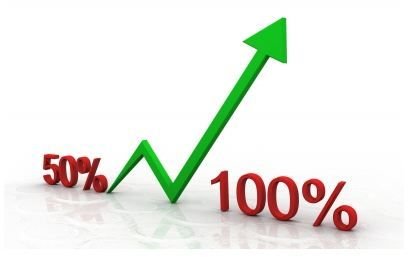 Create a Three-Dimensional World
Online homeschooling programs are widely available on the Internet. Most try to distinguish themselves through educational
method, religious content or price. WiloStar has carved out its niche by creating a virtual 3D environment for students to attend classes, build their own worlds, and move through an interdisciplinary curriculum individually, yet with classmates simultaneously.
Creativity is key in Wiloworlds, WiloStar's virtual learning community and vehicle for many 3D assignments. Using virtual reality software as the platform, homeschoolers create their own three-dimensional worlds to demonstrate what they have learned in their studies. Through white boards, audio, video, text-messaging and PowerPoint presentations, students enrolled in the WiloStar program give presentations and interact within the virtual worlds. Students must actively participate in Wiloworlds by building and maintaining their own curriculum related worlds.
Students learn in a 3D environment complete with classrooms, teachers and other students. They use avatars to negotiate through WiloStar and students can express their individuality by personalizing their chosen avatar. Wilostar's educators believe this helps students to understand how others use personal characteristics and conduct to form opinions regarding their nature and personality.
Each student has their own personal Knowledge Tower, an online space for completing assignments and organizing new information. Students engage in historical reenactments, plays and live tours of their Knowledge Towers to reinforce and display their work. File exchanges between students are also possible so that they can share ideas and learn cooperatively. Often, assignments involve teamwork with other students and each member is responsible for contributing to the team. The curriculum is interdisciplinary, so work in social studies or science is complimented by novels being read in literature or a 3D assignment such as building a medieval city or frontier town. Students receive comments and guidance from their instructors via daily feedback sheets.
Constructivist learning is the basis for WiloStar's educational approach. Students interact with material and take the lead by constructing their own learning. Given this, the WiloStar program is best suited for self-starters who are willing to take initiative and are comfortable with technology.
Accreditation & Curriculum
WiloStar3D is fully accredited by the Southern Association of Colleges and Schools (SACS). Homeschooling programs are available for grades six through 12. Operated within a closed online environment, WiloStar seems to take every precaution when it comes to the safety of its students. A staff member is always present within the world and a code of conduct is strictly enforced. Interested parents are invited to obtain a visitor's pass and experience the online homeschooling campus and the virtual worlds' firsthand.
WiloStar has structured its secondary curriculum using the standards set forth in "Content Knowledge: A Compendium of Standards and Benchmarks for K-12 Education, 2nd Edition" created by McREL, a private 501 ©(3) corporation that carries out education research and creates products to help students achieve. McREL has contacts with the U.S. Department of Education through which they provide direction to various states.
Grades Six through Eight:
The curriculum for the middle school years focuses on social studies, science and virtual world components. While this may seem limited at first glance, each unit has various assignments and objectives that incorporate writing, art, critical thinking, reading comprehension and mapping skills activities. Middle school students attend four 50-minute online classes every week. Live conferences are also required; the schedule of conferences is available three weeks prior to the start of the school year so families can arrange their schedules. Students prepare for the conferences through reading assignments and online resources.
Beginning in the sixth grade, students are immersed in 3D programming lessons that start with the basics and expand over the years. Math is not taught by WiloStar teachers at this level. Instead, parents provide guidance and direction using Teaching Textbooks which utilize videos to present math lessons. One hundred hours of math must be completed. Eighty hours of physical education and 80 hours of elective work must also be completed each year.
Grades Nine through 12:
Two and a half hour long study hall visits are required of high school students on Monday, Tuesday, Thursday and Friday. Students complete a study hall contract and choose the times they wish to attend. The curriculum is integrated with students taking English and History one semester, followed by Math and Science the next semester. An elective and physical education requirement is part of each semester.
A tour of the campus will give you an idea of how the program works. There are "teleport to classroom or virtual world links" scattered across campus to speed up navigation. Watch the avatars and see how school work is accessed by clicking a laptop in the classroom or visiting the course page.
Is It Right For Your Child?
The curriculum created by WiloStar is comprehensive and challenging. There is a wide selection of electives to create a well-rounded academic experience for you child. Students are required to choose some of their own reading materials, so parents who plan to enroll their homeschooler might wish to get a head start on recommended books for middle school and high school students.
Homeschool parents know the years covered by WiloStar's program are crucial to emotional growth and developing an identity. While the avatars and virtual campus do allow for a degree of interaction between students, and the understanding of how people develop perceptions of one another, they can not substitute for real-life, face-to-face social experiences. The PE hours required by WiloStar present an opportunity for joining an activity that provides opportunities for socializing with peers.
References