Presidents' Day Teaching Ideas for Older Students

Fast Facts
Most kids don't really know what Presidents' Day is. Some don't even know who the president is. The following facts serve as background information:
There really is no federal holiday known as Presidents' Day. It's a combination of George Washington's birthday (February 22) and Abraham Lincoln's birthday (February 12).
It is celebrated on the third Monday in February. Neither Washington nor Lincoln complained about having their birthday celebrations moved, so I guess it's OK.
In the 1900s, February 22, the celebration honoring George Washington was second only to July 4 for patriotic celebrations and was made a federal holiday in 1885.
In 1968, in an effort to create more 3-day weekends, George Washington's birthday became an official holiday to be celebrated on the third Monday of February. It is still officially known as George Washington's Birthday.
Lincoln's birthday was never an official federal holiday but had been celebrated by many states. Lincoln became an official part of Presidents' Day in 2001 with an act of Congress. Presidents' Day is actually a celebration of Lincoln and Washington and not all presidents (Carter, Clinton, Bush, and Obama must be furious).
Some, however, in addition to buying linens and towels on the day, still celebrate all U.S. presidents. Good for them.
Presidential Time Line
This Presidents' Day lesson plan can be used for any grade level. It involves research, summarizing, visual representations, and presentations.
Supplies
Giant slices of paper (butcher paper, for example).
Colorful writing implements (normal people call them markers or colored pencils; teachers call them writing implements).
Information on Presidents Washington and Lincoln and others if you desire. Options include John Adams, Thomas Jefferson, John F. Kennedy, and Ronald Reagan.
Procedures
Assign groups of 3-4 students.
Each group will create a timeline with at least 20 key events (for high school) and fewer for lower grades.
Each event must have a date, a concise description, and a picture or symbol.
Each group will present their presidential timeline to the class.
Assessment
Because it is a group project, it should be counted as you would a formative assignment and not a summative assessment. The goal of the assignment is for kids to learn.
Neatness: The whole point of creating visual aides is to help others visualize learning. If the visual is sloppy and unreadable, the only thing students visualize is the clock. Each event on the timeline must be legible. Color should be used to highlight important events. Pictures should be recognizable and applicable.
Content: Content should be accurate and relevant. Students should be able to justify why they chose certain events.
Presentation: Students should demonstrate the fundamentals of effective public speaking–eye contact, posture, anunciation, not soiling themselves.
President Cards
Even though Presidents' Day officially honors only George Washington and Abraham Lincoln, that doesn't mean we can't extend the celebration. This lesson plan incorporates all the men who have served as president–even the bad ones.
Materials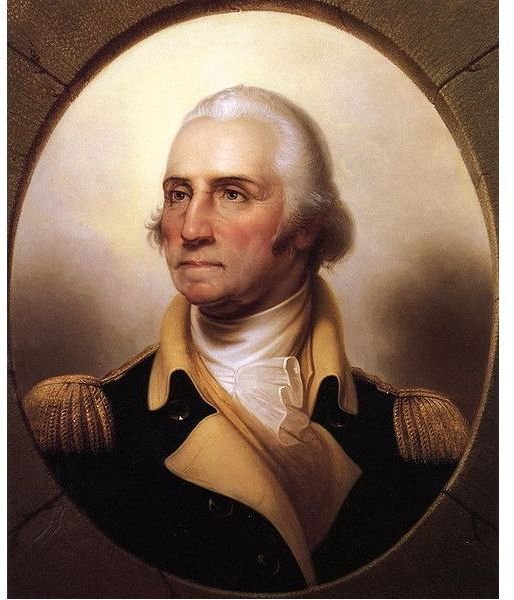 Cardstock
Colorful Writing Implements
Access to Biographical Information on Presidents.
Procedures
Show students both sides of a baseball card, an enlarged one on an overhead projector or a digital one projected on the board works well. This card will serve as a template.
Give each student a slice of cardstock (8.5 x 11).
Assign each student a president.
Require the following:

The front of the cardstock slice must have a picture of the assigned president. It can be drawn or printed out. It must include color. It must take up most or all of the page.
The front must also include the name of the president, his political party, his chronological designation, and the years he served.
The back must include a half page biographical sketch, an anecdote, or a narrative of an important event in his life.
The back must include "statistics." These statistics include accomplishments and previously held offices.

Instruct students to present their president to the class (optional).
Instruct students to dress up like their president (optional).
Hang the president cards on the wall, in order, and enjoy the accolades of your colleagues (optional).
Take the presidents you don't like and put them in the spokes of your bicycle.
Assessment
How you assess the cards depends on what skill you want your students to demonstrate. Here are suggestions:
Neatness - Students need to understand the importance of neatness when conveying information.
Grammar/Spelling - Students are required to write a half page narrative or biographical sketch. It should be easily understood.
Format - Students must use the correct format (see above).
Presentation - Students should demonstrate fundamental public speaking skills.
Accuracy and Quality of Information - Make sure the information is relevant and accurate.
Bibliography - If research is required, each site must be documented
This post is part of the series: U.S. Constitution Lesson Plans
Teach your students about our nation's most important document. While you're at it, teach your elected officials. They seem to have forgotten it.