Exploring Historical Connections Between Films & American Culture & Society: Sci-Fi & Fantasy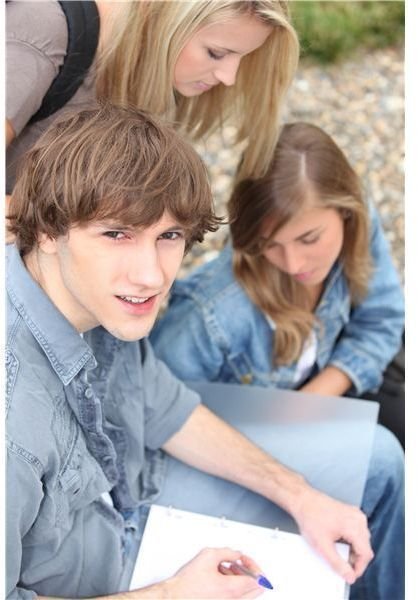 Why Study Film?
Seeking a creative outlet for your burned out students in the 11th and 12th grades? Why not engage them in a genre study; not of genres of literature, but in genres of film? It may sound like a way of sneaking in a preparation period while they sit, eyes glazed over, staring at a dark screen, but if done correctly, a genre study can make students see strong connections between the cinema of America and how it shaped American Culture and Society.
The Science Fiction and Fantasy film genre might seem extremely far removed from our society today. But, is it really? Or can we see traces of our country's economic, social, political and even emotional history in this genre of film. Wasn't OZ where America went during the Great Depression? Didn't our visit to the Land of Mordor in the 2000's lead to an increase of student reading in most of our schools? Didn't a baseball field in Iowa spark ticket sales for America's oldest pastime? And that galaxy far, far away where Luke Skywalker fought for freedom; did it mirror a form a government that fell in the 1990's in Russia?
The connections are there. The films can be used as more than just time fillers once a unit of text is done. However, before you jump into the films, you need to become a media studies teacher for a week or so. Introduce the genre. Discuss some fine examples. Ask for student suggestions and test student comprehension with a test on the genre. Then, you are ready to undertake a journey into fantasy and fiction that is not quite as far removed from our world as you once thought.
Downloads
Use the downloadable power point on the Science Fiction/Fantasy genre to teach and then use the downloadable test as an assessment tool.
This post is part of the series: Film Genre Study: Sci-Fi / Fantasy
Teaching a class on film is not just a throw-away elective. Popular movies often make references to history or the state of the culture at the time. Use 'The Wizard of Oz' to teach about the Great Depression, or 'Star Wars' to teach about the rise of communism with this series.