Free Remedial Reading Lessons for High Shcool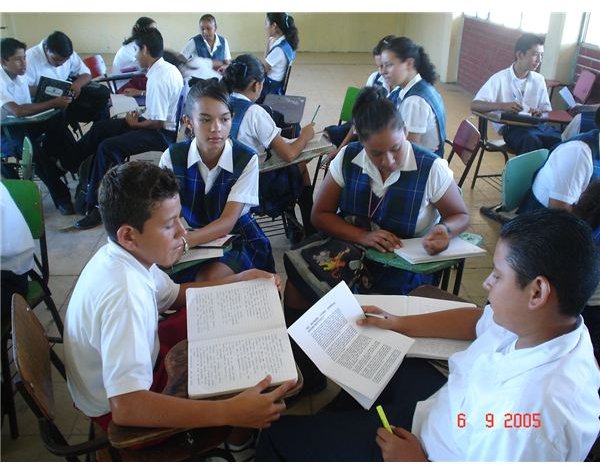 Create a Partnership Atmosphere
Making reading come alive for a struggling student is a dedicated teacher's dream. Remedial reading lesson plans for high school hold all sorts of opportunities for students and teachers to excel together, and in this article we highlight quality options available to educators who work toward classroom reading successes.
The first tip is basic but integral to a high school student's reading progress. Since an older student is expected to grasp more complex texts and skills in every area of study, the remedial reading teacher holds the key to bolstering a student's confidence. When this is accomplished, other teaching tools may then be fully utilized. Not only does a student need confidence in himself, but one needs his teacher's confidence as well. Teachers, remember to care before you share.
Student Engagement Is Key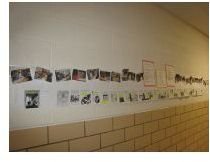 According to the NCREL Quick Key Action Guide, high school remedial reading students need to be involved in lesson planning when it comes to choosing literacy activities and relevant texts. This guide was developed in 2002 to assist school systems with NCLB (No Child Left Behind) compliance. Among the motivational techniques working best for the high school student is textmapping, a resource for teachers that emphasizes reading comprehension skills instruction.
Textmapping is a graphic organizer technique that uses scrolls and other simple basic tools to achieve improved reading comprehension and writing skills. It keeps students moving and actively involved in the mapping process, and it is reasonably priced and effective. This program is available for an educator who wants to motivate his students from elementary school through college level. Different from text marking, mapping is more descriptive and exciting for the student. "Marking sees the trees, but mapping sees the forest," according to www.textmapping.org. A free resource for educators, The Text Mapping Project provides a variety of teaching guides and aides, plus extensive workshop opportunities.
Use Game Pleasers
Another program gaining momentum quickly is Fast ForWord. Used in more than 1500 school districts across the country, Fast ForWord has become one of the most impressive reading teaching techniques anywhere. To quote Matt Richtel of The New York Times, "It's meeting kids on their own technological turf."
This computer-based program uses exercises and games that kids of all ages enjoy playing, and it takes those games to a whole new level of learning and goal attainment. In 2006, the Everett Massachusetts Public Schools implemented Fast ForWord "which accelerates learning by training the brain to process more efficiently, the way physical workouts train the body," said Margaret Blake, Title I Director. Regardless of a student's socio-economic background, she can positively benefit from Fast ForWord. "Students go back to their classes and tell other students about their progress. Kids at the top of their classes see these students moving up and are requesting permission to be a part of the lab programs!"
Reading specialists and remedial teachers are finding that Fast ForWord is particularly helpful to the high school student. Giant steps forward are being reported in vocabulary and comprehension skill levels. More details, including statistics and remedial lesson planning tips are available at ScientificLearning (scilearn.com). "It's such a joy to observe," says Ms. Blake. "The neuroscience behind this program's products is absolutely on target for training our students to be successful in all learning situations."
Mix Phonics and Fun
Learning Specialist Jill Lauren has worked with dyslexic students for 27 years, and for all age ranges she emphasizes the importance of reinforcing the use of phonetic applications. Whether preparing free remedial lesson plans for high school student or tutoring the upper elementary child, phonics is still an important piece of the puzzle.
She suggests creating a tic-tac-toe board template using words that depict the pattern being taught. Brushwrite five x's and o's in boxes on small sticky notes. Kids then double up and teach each other the words as they place x's and o's in the boxes. Traditional rules regarding first person to create a line apply.
She also offers another valuable website resource, www.reading-z.com. "All kinds of phonetic books and worksheets can be found on this site and the cost was certainly worth the fee!" Another way to keep a student focused is to match a student's interests with the lesson plans. Ashley Hill, Educational Consultant, says that "when working with a student interested in cars, for example, we read from a book that matches that interest."
Comprehension levels tend to rise when these simple but thoughtful techniques are regularly in place. The inclusion of varied positive reinforcements like those above will change your student's concept of reading. It will no longer be a task, it will be an adventure!
References and Resources
Ashly Hill, Ed. Consultant, collegeprepready.com
David Middlebrook, The TextMapping Project
Margaret Blake, Title I Director, Everett Mass. Public School System
Peggy Jara, LeepCommunications.com
Jill Lauren, MALearning Specialist and Author, That's Like Me!
"[Using Student Engagement to Improve Adolescent Literacy—Quick Key 10 Action Guide](/tools/Using Student Engagement to Improve Adolescent Literacy—Quick Key 10 Action Guide)" (online article) from Learning Point Advocates, North Central Regional Ed. Laboratory, (NCREL)
Image Credits:
MorgueFile.com, B. Saizamix
Michelle TeGrootenhuis, Language Arts Specialist, www.mrstg.com (used by permission)
David Middlebrook, The TextMapping Project www.textmapping.org (used by permission)