Should Volunteering Be a High School Graduation Requirement?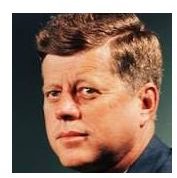 "Ask not what your country can do for you, but what you can do for your country."
_
--John F. Kennedy
"A man is truly ethical only when he obeys the compulsion to help all life which he is able to assist."
--Albert Schweitzer
"We cannot live for ourselves alone. Our lives are connected by a thousand invisible threads and along these sympathetic fibers, our actions run as causes and return to us as results."
"Only a life lived for others is a life worthwhile."
--Albert Einstein
Will More Schools Require Community Service?
Some school districts require community service work as a requirement for high school graduation and other districts do not.
President Obama is a strong supporter of public service, and has spent most of his career in public service. There has been some discussion that all students may soon be required to get involved in their communities.
For now, each school district must analyze the type of students in the district. In some, students must work at jobs immediately after school. In other districts, students may have free time after school.
With many school districts starting to require community service, it will be interesting to see which way this trend continues.
Advantages
Most teenagers have a lot of energy and are eager to take on a project to help the community or the world. They like to do group projects and they like to create ideas for new projects. Community service may help teenagers build leadership skills and learn that they have the ability to start a project that will help people tremendously.
When community service is required for graduation it sparks creativity in students and propels them to create projects that may have a profound impact on the local community. Also, when students work with community leaders in public service they start to make connections that may help them later in their careers or life.
Disadvantages
Some students have to work after school and weekends to help support their family or to buy the clothes and supplies they need for school. Many high school students have very busy school, work, and sport schedules that barely leave time for sleep. Adding community service requirements would severely stress some high school students who work long hours simply to keep their family financially afloat.
Also take into account students who may just want to volunteer for the sake of helping others and not to get something out of it. To a certain extent, requiring someone to volunteer takes away the whole purpose of volunteerism.
Teenagers Can Change the World
Teachers often see postings in the local paper for high school students seeking help for public service projects. It is awe inspiring to see the good deeds teenagers can do to benefit the local community and the world. Upon seeing the sometimes huge amounts of money raised, or large amounts of items donated to worthy charitable groups, it is easy to think that volunteering surely helps teenagers build skills that will be helpful in future careers.
Community service is also a wonderful bonding experience for teenagers. It helps them make new friends and gives them a sense of pride at helping others.
Some Community Service and World Service Ideas
Raise funds for Unicef.(www.Unicef.org)

Raise funds and gather clothing for a local domestic violence shelter.

Send household supplies to an area hit by a natural disaster like a hurricane or flooding.

Tutor younger students in subjects a teenager excels in.

Volunteer for 'green living" projects such as cleaning up a beach or a park.

Gather books and school supplies to send to an orphanage.

Create a community garden.

Volunteer in a hospital.
References