A Project-Based American Poetry Anthology Activity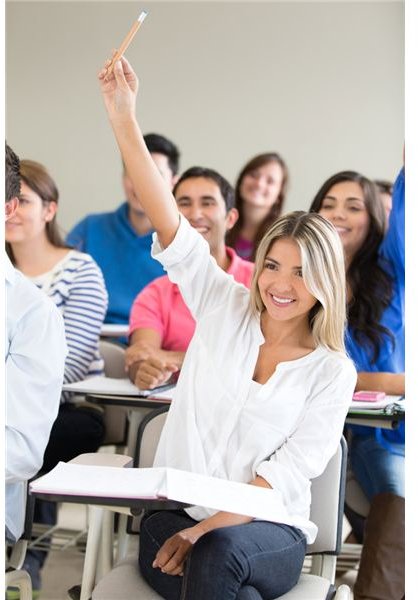 Last year, during my American literature course, I couldn't wait to start reading poetry with my high school students. An avid lover of Emily Dickinson and Robert Frost, I assumed my students would enjoy the little turns of phrases and dramatic pauses as much as I did. However, when I uttered the words, "Poetry unit," the entire class groaned. "Poetry doesn't make any sense," one student lamented, as another chimed in, "Yeah, I don't get poetry." Fortunately for them, I had this project up my sleeve.
Lesson Objectives
By the end of this project, students will be able to:
Read, analyze, and interpret class American poetry and contemporary American poetry
Write thorough and thoughtful analyses of poems examined
Identify use of figurative language in poetry and discuss effectiveness of poetic devices such as simile, metaphor, personification, etc.
Materials Needed
Copies of poems from authors of your choosing (I choose a few classics from Emily Dickinson, Walt Whitman, Henry Wadsworth Longfellow, and Langston Hughes. I also choose a few contemporary American poems from Theodore Roethke, Marge Piercy, and Nikki Giovanni.)
Computers with internet access and word processor
Lesson Procedures
Model poetry analysis with your students. Teach them about figurative language as you see fit. I usually start with "My Papa's Waltz" by Theodore Roethke. This poem is very accessible for students and contains plenty of poetic devices for them to identify as well as an underlying meaning that's easy to get to. From there, we read "O Captain! My Captain!" by Walt Whitman. We continue to analyze poetry together as a class, and I usually start backing off until they're leading the discussion.  

After students have had the opportunity to independently practice their poetry analysis skills, I introduce the American Poetry Anthology project to them. To start, students should choose a theme for the analogies they will create. (For example, in the past, my students have compiled anthologies of poems about love, hope for the future, the importance of family, experiencing loss, or inspiration for the future.)

Once students choose their themes, set a number of poems for them to analyze. I assign my students six poems: two poems should be from authors we studied in class, two poems should be modern-day poems from any American author, and the last two poems are what I call "freebies"—they can be song lyrics or poems written by the student. You can easily expand the number of poems if you're looking for a larger unit project.

Once the students have chosen their six poems, their task is to write a paragraph that analyzes each of their poems. Their paragraphs should not only identify historical context and figurative language, but also they should discuss how the poems connect to the overall theme chosen. Their analytical paragraphs should be typed and properly proofread.

Have students put their poems and paragraphs into a booklet all together. I require my students to include some sort of image with each poem as well, whether it is a hand-drawn illustration or a printed picture.

For finishing touches, students can create a cover page, table of contents, and a brief explanation of their chosen themes.

I require my students to provide a bibliography of sources for their poems. You can format this as you see fit.

Finally, students present their anthologies to the class by reading one (or more) of their poems aloud and explaining their interpretations of the poems read. This usually opens the door for a great class discussion as students respond to each other and offer alternative viewpoints.
Assessment
To assess the anthologies, I look to see if students have fulfilled the basic requirements of the assignment: six poems, six explanations, cover page, bibliography, and so on. The majority of the assessment, however, should come from the analyses written. Students should demonstrate analytical skills and thoughtful connections to the themes chosen.
By the end of this project, my students put together beautiful anthologies with wonderfully written analyses. The result is physical proof that they actually do understand poetry.
References
Classroom teaching experience
This post is part of the series: Project Based Learning: High School English
These lesson ideas are a great start to adding project based learning into your curriculum.