Essay Writing Tips and Tricks for Students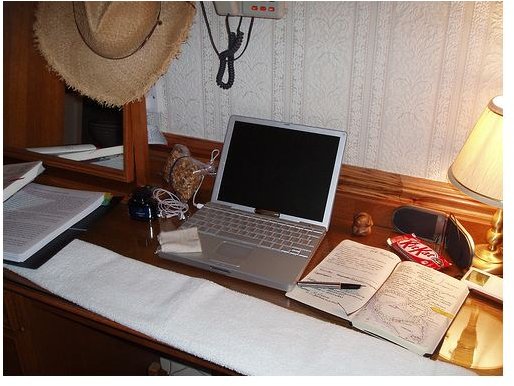 While writing an essay it is important to remember what the teacher is looking for and how the essay is going to be graded. Some teachers expect more from their students than others. Knowing what the teacher looks for enables the writer to incorporate the essentials.
Essay Writing Tips
1. Construct the Main Idea/Story – Decide what the essay is going to be about. Pick a subject that is unusual to keep the reader's attention while also displaying adequate knowledge of the subject matter.
2. Opening Paragraph – This needs to be written after the body of the essay. Make sure to include a section that describes what the rest of the essay is about while also introducing the essay idea to the reader. Writing the opening paragraph at the end will ensure that the author includes all necessary information.
3. Title – This needs to be written after the entire essay has been constructed.
4. Keep the Focus – Do not wander off topic as you write. Keep to the main subject.
5. Spelling – Most essays are graded and should be checked and triple checked for spelling errors.
6. Punctuation and Grammar – Just like with spelling it is important to have proper punctuation and grammar throughout the essay.
7. Beginning, Middle, and End – Essays need to have a beginning, middle, and ending. Do not simply stop in the middle of a story or essay just because the word count has been met. Also, do not talk in circles. Make sure that each paragraph has its own topic and purpose.
8. Outline – Most people find that getting started is rough. Creating an outline will ensure that you not only cover everything needed but also direct your thoughts so you do not lack any information to cover.
9. Transitions – Focus on having the proper transitions at the end of each paragraph and major subject. Take a moment at the end of a paragraph to briefly describe what the reader will be seeing next.
10. Edit – After the entire essay is written it is then time to go back and edit. Do not try to edit the essay while writing.
11. Plagiarism – With unlimited access to the Internet, plagiarism is a large concern. Make sure that whatever is written is an original piece of work.
12. End – At the end of the essay write something that will grab the reader's attention and make them keep thinking about what was written. Try including a famous quote or strange fact that pertains directly to the subject matter.