Dr. Seuss Lesson Plans, Crafts and Activities: A Teacher's Guide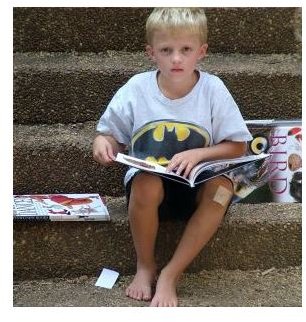 Theodor Seuss Geisel (1904-1991) is probably better known to most as Dr. Seuss, the beloved cartoonist, poet and author who gave us such delightful books as "The Cat in the Hat," "Horton Hears a Who" and "How the Grinch Stole Christmas," to name just a few.
Born to German immigrants in Springfield, Massachusetts, Geisel often credited his mother with being the primary influence on his work because of her habit of lulling him to sleep with clever rhymes. His childhood experiences in Springfield often made startling reappearances in his books and illustrations over the years. Some of his best known characters are:
The Cat in the Hat
Horton the Elephant
The grouchy old Grinch
The lovable dog Max
The irresponsible Maysie
Yertle the Turtle
However, the above simply reflects some of our own personal favorites; your list might look very different. That fact underscores one of the main reasons for Dr. Seuss's popularity, which was his ability to communicate a message that transcended gender, race, age or religion. Almost anyone can relate to and empathize with the plight of poor Horton. We abhor the Grinch while we pity his pain. His work is timeless as well; "The Cat in the Hat" is as relevant today as when it was first written.
Although "The Cat in the Hat" propelled him into the spotlight as an author of children's books and an illustrator, it was not his first published work. That honor is held by "And to Think That I Saw It on Mulberry Street." Note to any aspiring authors: it took 27 tries for Geisel to sell the book to a publisher. His last published book was "Oh, The Places You'll Go!" In addition to writing children's books, he also wrote several well-known books for adults such as "You're Only Old Once!"
An interesting piece of trivia is that Geisel first started using the Seuss pseudonym while working on a Dartmoor College publication entitled "Jack-o-Lantern." He also wrote under the pen name of Theo LeSieg.
Educators use Dr. Seuss books in lesson plans and to create art projects and activities because of their unique illustrations and rhyming words. Seuss was a master of use of the trisyllabic meter and the books are as much fun to listen to as they are to read although it is possible to get one's tongue rather tangled if one is not careful. In this guide, we've gathered up the best of the best of our lesson plans, activities and crafts projects based on Dr. Seuss books.
Lesson Plans
Lesson plans keep educators on track and ensure that they cover all the key elements of a topic or concept. However, a lesson plan can also serve as a guide for the home educator or involved parent who is looking for some guidance on how to give his or her child the best literacy foundation for future reading and writing success.
These are actually just a few of the many excellent lesson plans for Dr. Seuss books that you'll find on Bright Hub Education, and this collection is targeted for elementary education. If you are looking for a plan for a particular book that isn't listed below, or if you need resources for early childhood education, be sure to check out the rest of our site:
Arts and Crafts
Make the art center and projects more fun and hassle free by locating the center close to a sink or restroom if possible to make clean up easy and fast. Use examples from Dr. Seuss' books such as the part of the story in "The Cat and the Hat" where the Things help with cleaning up the mess to encourage kids to be a part of the process.
Keep a large supply of art media on hand for exploration and creation:
Drawing supplies such as colored pencils, chalk and crayons
Various paints such as tempura, finger or watercolors
Child safe scissors
Glue and glue sticks
Sculpting materials such as modeling clay
Collage materials such as tissue papers, buttons and wood shapes
Use the following art projects as given her or modify them to suit your lesson plan and students:
Activities
Planning activities around the rhyming words and opposites featured in many of the Seuss books is a natural match. However, don't limit yourself to just those types. There is plenty of material in his books to give you ideas for worksheets and classroom activities to reinforce and develop literacy, math, science and other skills. Reading and sharing the books with your class builds the connection between the printed word and the spoken word.
Another easy way to incorporate a sensory bonus into lessons based on his books is to clap your hands in time to the rhythm of the meter of the poetry. Model the rhythm for the students and then ask them to repeat it. Invite them to touch their nose or ear every time you say a certain word such as "Horton." Once you get started with techniques like these, you'll realize that the possibilities are endless.
Here's a group of fun, interactive activities to get you started:
The bottom line is that Dr. Seuss books are enjoyable and entertaining at any age. Keep lessons and activities focused on the fun element and the learning will follow.
References