4 Unique Valentine's Day Crafts - With Variations - That Elementary Students Will Love!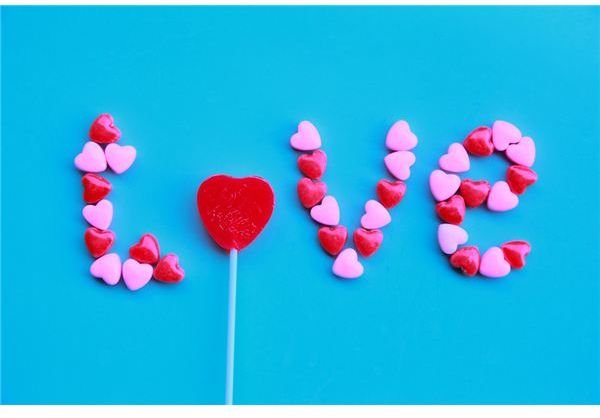 Heart Creations
Provide a variety of craft media, including construction and scrapbook paper, wallpaper, pipe cleaners, different types of yarn, ribbons, rubber stamps, paint, stickers, beads, and other materials.
Students use the materials to create pictures. The catch? All parts of the picture must be made from hearts. For example, a dog might have a large heart for its body, a medium one for its head, and small ones for years, eyes, spot, and other parts.
Encourage students to design unusual and unique creations. Challenge them to find a solution no one else will think to create.
Personal Mailboxes
Making the collection container for cards is a traditional Valentine's Day craft. If you're ready to move beyond covered cereal boxes and paper bags, try these ideas.
Paper Mache Hearts
Use liquid starch newspaper to make papier-mâché hearts. Cut a slit in the dried heart for depositing and retrieving cards. Place the cards over a box and encourage students to paint or decorate the hearts like candy conversation hearts that display the creator's unique personality.
Canvas Tube
Combine crafts and math by having students design patterns to stitch onto sheets of plastic canvas. The finished sheet can be curved and attached to a base or can be stitched to a precut circle to make a tube for holding cards.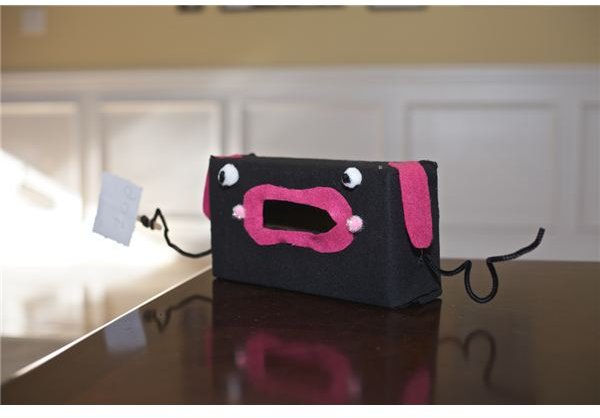 Decoupage Boxes
If you decide to choose to use boxes, mix equal parts of craft glue and water, and allow the class to decoupage torn tissue paper onto the boxes to make collages. Or, you can recycle last year's Valentine cards by allowing students to cut out the designs and decoupage them onto painted boxes. Other options include making those same pictures from hearts on the boxes, adding personal photographs to the boxes, or even decoupaging magazine pictures that display each student's hobbies and interests on the boxes.
Valentine's Day Gifts
Picture Frames
Students may make simple gifts for family or friends with a minimum of craft supplies. The easiest project for this is to make picture frames from craft foam sheets.
Students should use a template to cut out the shape of a frame from the craft foam. They should then cut out hearts from matching or coordinating colors of foam. Using paint markers, students write sentiments on the hearts similar to those on Valentine's Day candy conversation hearts. Next, they use foam glue or low temperature hot glue guns to attach the hearts to the frame. When the glue is set, students may further embellish their frames with paint, lace and ribbons, rubber stamps, and even glitter. The final step is to add a photograph to the frame, and then to wrap it in tissue paper.
Shrinky Dink Jewelry
Students can also create jewelry for Valentines gifts with shrink plastic and markers. You will need a toaster oven for this project, and you should supervise that step very closely.
Students trace a picture for a necklace or bracelet charm onto the plastic. The picture should be much larger than the finished charm. After coloring the plastic with permanent markers, students cut out the design and punch a hole in the top. Plastic pieces are placed on a tray and put into the toaster oven, according to the package instructions. When the charms have finished shrinking and are cooled, students can put them onto ribbon or cording and tie a knot in the ends of the string to complete their jewelry piece. They may also be threaded onto jump rings before being strung and worn.
Use these fun crafts to keep elementary students busy between academic lessons while they wait for others to finish.
References