3 Emerging Education Technologies for 2015-2016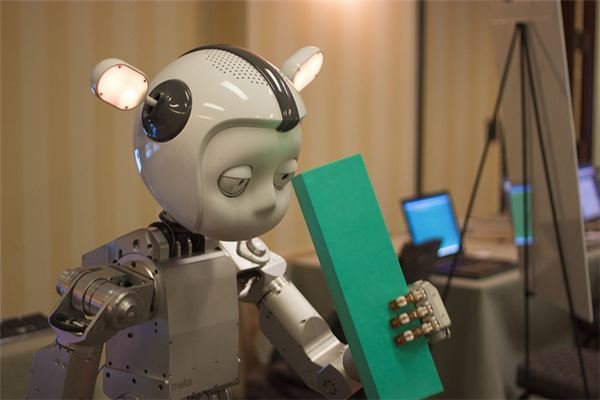 Step by step, idea by idea, 2015 has turned out to be quite amazing in many ways – so we all have a great deal of reasons to be genuinely thankful this year. From medicine to communications and from literature to marketing, the technological and scientific advances have reshaped our lifestyles, our life expectancy and our life opportunities as well.
Naturally, education has plenty of benefits to reap from all these emerging technologies. In 2015, we have witnessed the emergence of technologies that have the power to change the way we learn. What are some of the most important improvements that will affect education in the following years?
Artificial Intelligence
When the first Terminator came out, the idea of AI was still merely Science Fiction for the vast majority of people in the world. And while the idea started to form as early as WWII, it wasn't until a few years ago that Artificial Intelligence started to become truly real. Sure, we may not see androids walking down the street any time soon, but even so, the advances made in this particular sector of the IT industry are quite spectacular.
We may not be fully conscious of this, but we're already using certain types of AI on a daily basis. From Google Translate to the "Computer" player in a chess game and from search engines' algorithms to smartphone maps, there's a huge range of artificial intelligence technologies we not only use, but already find indispensable.
In 2015, this astonishing field made a huge leap forward when Google open-sourced its Artificial Intelligence software. In other words, one of the most excellently built AI engines is now free to use and modify by any developer in the field.
What does this mean for education?
A lot. Artificial Intelligence has the power to change everything about the way children and adults learn. From automated grading systems to actual AI tutors, there's a vast range of applications "robots" could have in education.
It's exciting to think how this kind of future would look!
Free Internet Access
At the moment, more than 3.2 billion people are connected to the Internet. Imagine what the online world would look like if over 2 billion more users joined in a very short time span. Then, imagine how education would change for all these people – and how fast they could connect to an almost limitless amount of information available on the Internet.
This is not a far-fetched scenario, actually. With Facebook's Internet.org and Google's Project Loon building up right before our eyes, billions of people will be able to connect to the World Wide Web for free, even if they are located in very remote parts of the planet.
Life will change for the WWW newcomers – and in a lot of ways. This also means that, once large companies find ways to ensure their cyber-security when working remotely, more and more people will have access to good jobs regardless of where in the world they live. According to Proxy Networks, two-factor authentication, encryption and access-authorization are extremely important for the security of data shared over the Internet. At the same time though, these systems can be easily handled with the right software and with the right specialists on one's side – so we can definitely expect to see more remote workers than ever (and especially in those areas of the world where internet connectivity is still very low).
We are looking at a future where educational information will be within arms' reach for a lot more people than today. And that future is not very far away either, taking into consideration how fast these projects are moving.
3D Visualizations
Similarly to robots, 3D visualizations used to be the material of Science-Fiction. And yet, in 2015, Google's Project Tango made this technology become more real than we ever imagined it could be.
Developed as a technology that allows "machines" to see the world through human eyes, Project Tango is one of the most fascinating things that happened this year. And it could have tremendous implications for education too. For example, children could map their own homes with the help of a smartphone app and then have historical personalities "simulated" into their own environment – which would also help them learn easier and more efficiently about a wide range of things.
In Conclusion
Quality education has the tremendous power of building a future that's better, brighter and more beautifully-adjusted for the needs of a larger number of people. Thankfully, 2015 has made plenty of steps in that direction – and we are all more than excited to see what comes next.
"The future is a blank page – and we have only just passed "Once upon a time".
About the Author: Alexander Grosu is an SEO Manager at inSegment, a digital marketing company based in Boston, MA. When he isn't optimize websites for search engines, Alexander likes to engage in a variety of sports – and he does everything with the same level of dedication!