How Teachers Can Provide Resources and Support to Pregnant Students and Their Partners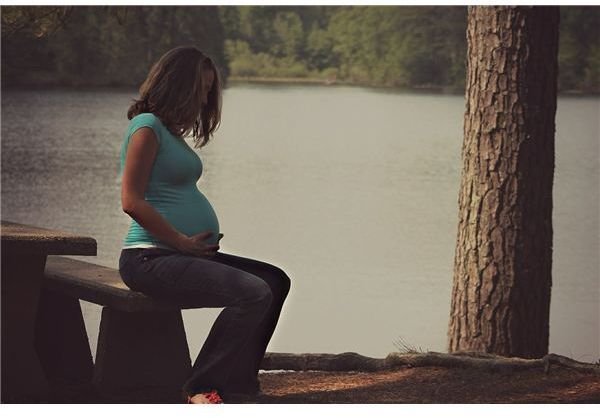 The teen pregnancy rate in the United States is on the decline. From 1990 to 2010, the rate has fallen from 116.9 pregnancies per 1000 teen girls to 57.4. That's a reduction of 51%. Education, improved birth control and teens choosing to abstain have contributed to this success.
However, pregnancy remains the number one reason girls drop out of high school. Thirty percent of female dropouts say pregnancy is the reason. Only 40 percent of teen mothers graduate and 2 percent finish college before age 30.
Educating students on how drastically and irreparably their lives will change if they have babies is the first step. Furthermore, pregnancy does not have to mean the death of an education. With help from strong, sensitive teachers and administrators, those already pregnant can succeed.
1. Education and Prevention
Although it is a sensitive subject that some schools won't touch and others want to over-mandate, students need to learn sex education. Maybe not in class and maybe not teacher-to-student, but teens need this information. No one needs to preach or threaten. The facts speak for themselves.
One resource is Sex, Etc., a website providing sex education to teens from teens. No topic is off limits and forum interaction is active. Birth control, hormones, sexuality, relationships and body images in the media are all on the table. The only dumb questions are those not asked.
Do your best to deflate popular behavior than can become self-destructive. Students impressing one another with sexual feats or pressuring each other to do things they don't want to do need to be halted before lives are changed forever.
2. Connect to Peer Support
As much as you want to help, a pregnant teen may still consider you not to be trusted. You are separated by age and education, perhaps even race and social class. You are part of the establishment. You dream of having an open, trusting relationship with every student, hoping they see you as a friend and mentor rather than a judge, but this is rarely the case with teens.
Most of the student body may alienate or harass a pregnant classmate, but she can find support and advice from her peers as well. A positive group of friends can help her make the right decisions and move forward. Identify acquaintances that are good for her as well as those that are not. Do your best to point her toward friends who will benefit her. Perhaps you know an older student who can take her under her wing, as well.
In our shrinking world, there are increasingly more positive connections and influences available. Groups such as Stand Up Girl let teens who are pregnant or think they might be know they are not alone. The site is filled with real stories from girls and women who have been through it. They connect teens to local support, educate them about options and help them through every step.
Fear and hopelessness can lead to bad decisions. Confidence and hope can carry a teen through this trouble.
3. Promote Male Responsibility
It takes two to tango, yet it is infinitely easier for the male to escape this situation. He may not even know for sure if he is the father, while the mother is becoming more obvious by the day.
The drastic and irreparable changes created by teen pregnancy are not solely happening to the girl. A boy who abandons a child, becomes a parent at an early age, has a child adopted or is part of an abortion experience will never be the same. Perhaps it will take years to sink in, but the emotional damage is unavoidable. Regret, depression, remorse and anxiety over the unknown could haunt him through manhood. Building a responsible conscience is part of a good education. Boys need to know their part in preventing teen pregnancies.
During May, which is Teen Pregnancy Prevention Month, the US Office of Adolescent Health hosts an event engaging teen males. The pressure on teen males to be sexually active is a keynote. Boys listen more to their peers and often act to impress them.
4. Be Aware of the Causes
Learning more about the situation in a teen pregnancy is essential. Is she in a relationship? Is her partner there for her? Was she only having fun and is she now facing the consequences? Was she forced into it? If you think the pregnancy is a result of rape, you must act.
Rape victims may show signs of shock, changes in appetite or lack of sleep. You may see lack of concentration, restlessness, withdrawal or a sudden drop in school performance. Suicide, drug abuse and self-mutilation can occur. Share anything you observe or hear with your school counselors or administrators.
According to the Rape, Abuse and Incest National Network, 44 percent of rape victims are under 18. The network estimates that over 17,000 pregnancies were caused by rape in 2012. RAINN supplies numerous support tools for victims and those wishing to help. Free and confidential help is available through their National Sexual Assault Hotline.
5. Promote Proper Health
Knowing how to care for your body when pregnant is not instinctual behavior. If proper parental support is absent or if a teen is trying to hide her condition, the baby may suffer. Diet, exercise and a healthy state of mind are essential to delivering a healthy baby.
With or without insurance or money, she must form a relationship with a health care provider. Proper care, nutrition and monitoring should start immediately. TeensHealth.com is a comprehensive resource where she can learn how to use social services, why to take prenatal vitamins and how to stay fit during pregnancy.
Stress the importance of abstaining from alcohol and other drugs. Substances are common in schools and can easily be a way for her to deal with her stress, regret and fear. Let her know that using substances could result in severe birth defects.
Not an Easy Challenge
Fortunately, teen pregnancy is on the decline. We must stay on top of education and prevention to keep it so.
For the individual teen discovering she is pregnant, her condition is the only one that matters. She needs support and understanding.
As a professional educator, you might feel as though your hands are tied. Parent don't want you talking about this, students don't want to take it seriously, your employer may not allow it and you may not have the budget or time for it.
It doesn't change the truth. Pregnancy severely jeopardizes the bountiful futures of teens. Having resources at the ready to offer when the opportunity arises is vital.
References