How Will the CCSS Prepare Students for College & Careers?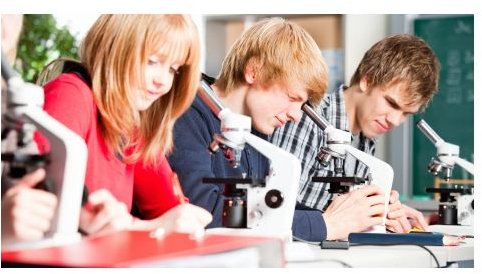 According to a report on college and career readiness from the ACT only 1 in 4 students qualify as prepared for college in all four subject areas: English, reading, math and science.
Enter the Common Core State Standards (CCSS). These standards are intended to prepare young people for success in college and work. The CCSS place students, parents, and teachers on the same page and collaborate to reach shared goals. Many wonder if these new standards will deliver: Can the CCSS ensure that students graduate from school prepared to succeed and build a strong future for themselves and our nation? And, how will the CCSS do that?
Can the new Standards Deliver?
Let's begin with the "can". When students acquire the skills and knowledge needed for today's jobs, their communities/nations are able to successfully compete in the global economy (just look at China, Finland, Singapore, and Hong Kong). Focusing on skills that our students need to be successful in the future (college and career) deserves an "It's about time!" The CCSS provide appropriate learning goals for all students, and are relevant to the real world, reflecting the knowledge and skills our students need for success in both college and work.
How Will They Succeed?
First, take a look at who informed the standards: Teams of content experts, teachers, researchers and leading thinkers in education. Business leaders and the general public also were able to offer their input.
There is something to be said for apprenticeships; how do teachers learn to be teachers? How do carpenters learn to be carpenters? The CCSS takes the skills necessary to compete and be successful in the 21st century by creating 21st century learners. The CCSS: Digital Apprentices?
The CCSS takes the 21st-century learning model by encouraging learners who take intellectual risks and school communities where everyone is a learner. The CCSS addresses adaptability, complex communication skills, non-routine problem solving, self-management, and critical-thinking. All of which are essential skills in the 21st-century workforce.
The new global classroom (without walls and a roof) that the CCSS will hopefully create answers the "how" of the hope for the Common Core State Standards. Here's to our future!
Editor's Note: Nicholas Diaz is the Assistant Principal and the Anti-Bullying Specialist of Van Derveer Elementary School in Somerville, NJ. He is a husband and father of six beautiful children ages six and under! Follow him on twitter @NicholasDiaz1.